Your Trusted Partner For Brand Protection
Herti is a trusted partner for brand protection. The driving force of the Company is the development of innovative ideas corresponding to the company slogan "Your brand tomorrow is our business today". Founded as a start-up company specialized in metal packaging and producing only two kinds of aluminum caps, Herti is now a public company with subsidiaries in the UK, France, Germany, United States and Romania.
Herti was founded in 1993 as a start-up company in Bulgaria with the main idea of producing aluminum screw caps for vodka and brandy to supply the distilleries in the country with high quality products and ensure them the best service. The production started with one machine producing 2 sizes of screw caps for spirits and only 10 workers. Now Herti is a public company producing almost two billion screw caps in 40 sizes and sells its products in more than 50 countries worldwide.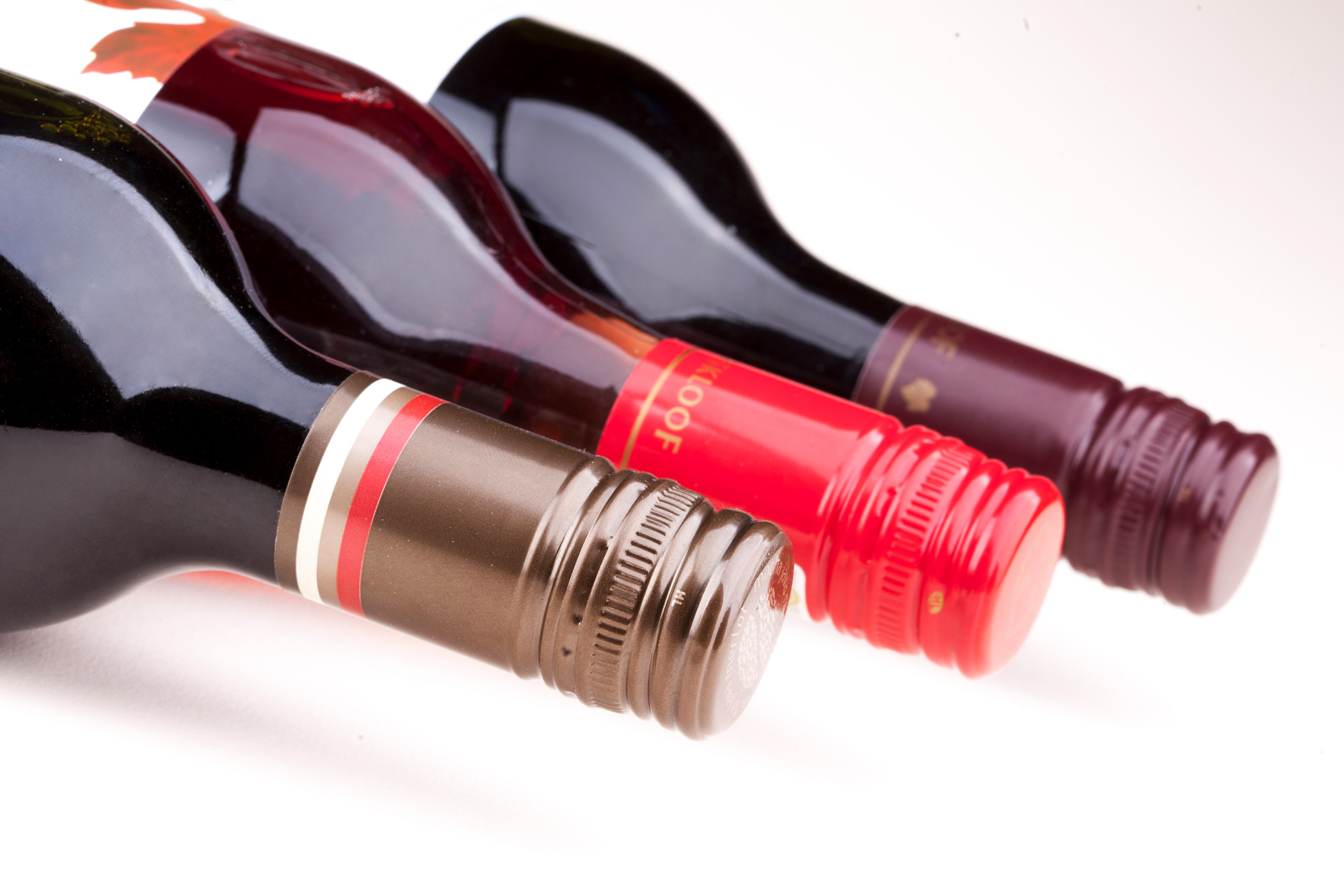 The aluminum screw caps have a long history and a broad popularity. They are very easy to open and reseal and they are 100% recyclable.
Herti manufactures aluminum screw caps with a diameter varying from 17 to 43 mm and height from 12 to 60 mm. They are used for sealing bottles with various capacities starting from 50 ml to a gallon (4.54 l). The variety of sizes, shapes and printing possibilities helps manufacturers to create attractive packaging for their many different brands. Customers may choose from different design options up to 5 colors offset printing, matt, semi-matt and glossy finish, hot- foil printing, embossing and top-relief.
Aluminum closures represent the modern way of closing bottles and play a major part in preserving the quality of the wine, its branding and visual impact, but also wine's environmental footprint. Aluminum closures offer a lot of creative possibilities for the design of a bottle. They are also suitable both for glass and pet bottles.
"Vinstar" is the trade mark under which Herti sales its wine designed aluminum closures. Beside the most preferred size PP30x60 mm BVS, for standard wine bottles, the company manufactures other sizes such as 22x15, 22x30, 25x17, 25x43 and 30x24 mm, which are widely used for smaller and miniature bottles in the airplanes and mini- bars in 16 standard stock colors and numerous possibilities for decoration and design. It makes our screw caps the perfect choice for wine makers.
The aluminum closures are more airtight and therefore less prone to flaws. This type of closure is a good solution for red wines for rapid consummation because it doesn't affect the aromas of the wines. When we use the terms "rapid consummation for wine "that's mean on average the wine will be drunk after 3-5 years. So the screw caps of aluminium are a good solution if we look for fresh, crisp and fruity red wines.
In the word the screw caps seem rather suitable for fruity wines (white, rosé or red) with aromas sensitive to oxidation and for red fruity wines easy to drink.
Advantages of the screwcaps for wines:
Guarantees consistency from one bottle to the next to preserve the aroma, taste and freshness of the wine
Does not contain TCA (trichloroanisole) = cork taint
Prevents unwanted oxidation
Sensory neutrality
Various decoration options
Easy to use
Screw caps replace cork & Shrinkable PVC or polylaminated capsules
Custom design including top embossing, hot-foil printing & offset printing
Easy to open and close, no need for a corkscrew
Storage and transportation of wines in vertical and horizontal position
They are recyclable
Using lower SO2 levels in bottling
Chlorine (PVC/PVDC) free liner avalable
Herti invests constantly and continuously in the latest production technologies and organizational improvements to guarantee its clients the best service and the highest quality of products. What we do differently is service and timing. We build mutual partnerships and maintain continuous contact with every client and always keep our promises.
Herti is an environmentally conscious company and is dedicated to the effective use of natural resources. For the last few years we have made some significant changes and improvements in our production process investing in green technologies and Industry4 solutions. Herti is a member of the international non-governmental organizations SEDEX and EcoVadis, which provide information on the ethical relationship in the supply chain and evaluate the performance of companies in the field of compliance with labor legislation, health and safety working conditions, environmental protection and business ethics.
Our team is always ready to help and support our partners.
The perfect packaging solution is just a click away at www.herti.co.uk