Global solutions for a greener future – Global Water & Energy has an answer to the new sustainability goals
With modern industry facing many environmental challenges, the expertise of the Belgian company allows businesses around the world to adopt the best practices to reduce their environmental footprint by making more efficient use of water and energy. "Global Water & Energy technologies are solving some of the biggest challenges of modern industry – waste generation and fossil fuel dependency," said GWE Chairman and CEO, Mr. Jean-Pierre Ombregt.
Via outstanding industrial wastewater treatment systems, robust biogas processing plants, and world-class water reclamation plants, hundreds of companies in 64 countries have already benefited from the unmatched blend of experience and innovation that Global Water & Energy (GWE) has to offer.


After decades of providing environmental solutions that allowed companies to efficiently treat their wastewater and use biogas generated from wastes as fuel, GWE is taking another step further with their modern water recovery plants.

Food trays and baking molds made from Genuine Vegetable parchment are biodegradable and home compostable.
The turnkey water reclamation plants, already installed at three major breweries, allow those facilities to reuse about 7000 m3 of post-production wastewater daily – equating to more than 2,5 million m3 of water saved per year.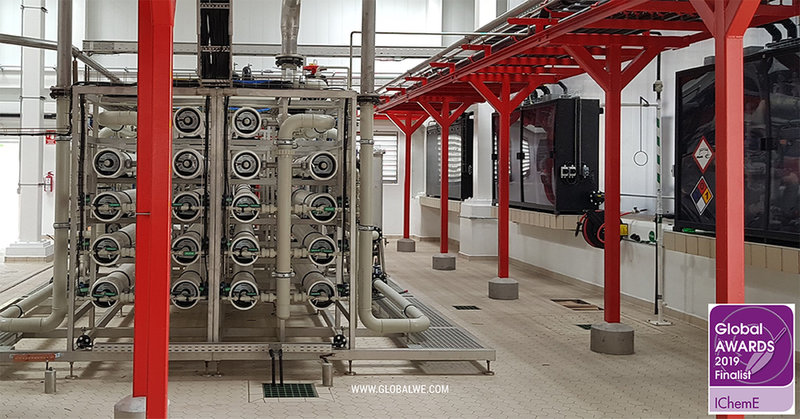 GWE's turnkey water reuse plant for a new brewery in Chihuahua, Mexico
GWE water reuse plants are custom-engineered installations that put in place, multi-barrier systems to effectively treat effluent from wastewater treatment plants. The tailor-made water recycling systems combine efficient pretreatment and the latest membrane separation technologies to obtain high-purity water – guaranteeing a permanent source of water for industry.

In many countries, ensuring high-quality water for consumption is already a significant obstacle during drier periods. The application of GWE systems could help to preserve the resource and guarantee water supply for the industry for years to come.

"In water demanding sectors such as beer and beverage production, food processing and others, it is Global Water & Energy that can help business owners address complex environmental issues associated with their operations, such as water and energy consumption", says Mr. Ombregt.
Sustainable development and profitability are not mutually exclusive
With the idea of a circular economy spreading around the world, many business owners are concerned about the tightening of environmental regulations affecting their profitability. Hundreds of GWE customers prove that sustainable development is possible when ecological issues associated with the operation are tackled comprehensively. "We have been in this business since the 90s, providing tailor-made solutions. Together with our worldwide partners and clients, we are committed to leaving a greener and cleaner world for current and future generations", says Mr. Ombregt.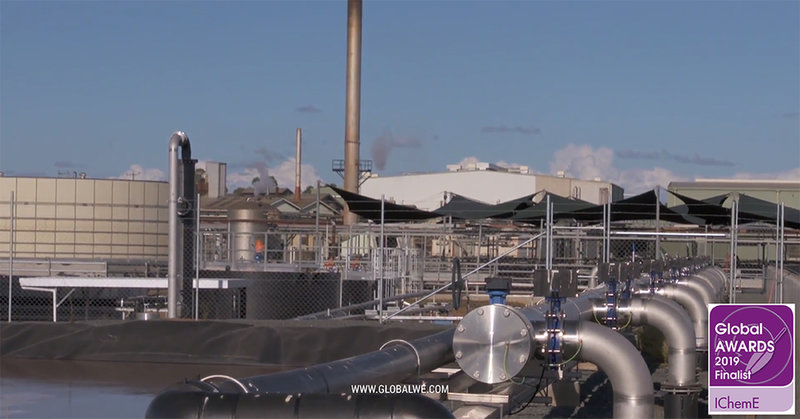 This GWE anaerobic digestion plant in Queensland's Darling Downs region, Australia produces green energy in the form of biogas from Oakey Beef Export's wastewater streams, replacing millions of dollars' worth of natural gas over its operating life.
A reliable partner of food and beverage industries
From some of the world's leading anaerobic wastewater treatment and organic waste-to-energy processes to a variety of top-of-the-line aerobic wastewater treatment solutions, GWE has one of the most extensive portfolios of technologies for industrial wastewater management, water reuse, and renewable energy generation.

GWE's dedication to excellence has been again recognized by the Institution of Chemical Engineers (IChemE). Shortlisted as a finalist in four categories of their annual IChemE Global Awards - considered the world's most prestigious chemical engineering award, their distinction in Energy, Food and Drink, Sustainability and Water categories show that Global Water & Energy is a company that can solve the most complex environmental problems, that many branches of industry are currently facing.
Would you like to learn more about the potential operational savings that can come from the use of Global Water & Energy technologies?
Contact them today at contact@globalwe.com and find out how you can increase the profitability of your business while reducing your environmental impact.