TrendSights Analysis:
Bargain Hunting
The desire to save time and money influences consumer shopping habits as the pressures of modern life push them towards more value-minded offerings. Drawing from research by GlobalData, Eloise McLennan takes a look at the evolving pursuit of lower prices and better value
For modern shoppers, the pursuit of value is not solely driven by the desire to obtain the lowest price. Rather, consumers consider a variety of factors when purchasing items in order to ensure that they find the optimal deal for their needs and circumstances. Combined with the rising cost of living, this frugality influences shopping behaviour and product choices, pushing consumers to explore a number of money saving strategies.
As associate analyst Marilena Loparco explores in the recent GlobalData report, 'TrendSights Analysis: Bargain Hunting', the trend is primarily driven by unstable economic circumstances, technological developments and the evolution of private labels. No longer perceived to be a cheaper replacement to big name manufacturers, national brands are quickly becoming the first choice for value-hunting shoppers, and with the assistance of online platforms and smartphone apps, it is easy for consumers to support their money saving tendencies and shifting priorities.
Drawing from research detailed in the report, we take a look at how the bargain hunting trend manifests in the alcoholic and non-alcoholic beverage categories and explore the innovation opportunities available to companies looking to target the needs and desires of value-minded beverage consumers.
Alcoholic beverages
The pursuit of bargains – and ultimately value-for-money – is a key motivator for consumers purchasing alcoholic beverages. While the consumption of such products may be considered a sensory experience, alcoholic beverage purchases are primarily price-driven, with more than 40% of single households naming price and promotions as most influential when shopping in this category, according to GlobalData's 2016 Q3 global consumer survey.
Image courtesy of Swig + Swallow - Cocktail mix
In larger households, drinkers are more likely to be influenced by quantity than by price. This is perhaps linked to the fact that these consumers prefer to drink alcoholic beverages at home rather than going out, which leaves them with more money to spend on higher-quality, premium offerings. Brands operating in this sector can capitalise on gaps in the market by developing more 'affordable quality' products that satisfy the demands of consumers in different household types.

Improving the at-home drinking experience can also help brands to target consumers looking for more affordable products. Market offerings that can replicate the bar experience at home may appeal to shoppers, such as those in larger households, who are willing to spend more on high-quality alcoholic beverages but are also looking for value. Moreover, pre-mixed cocktails, such as the Swig+Swallow cocktail mixers in the US, which are available in different sizes to allow people to decide how much alcohol to use, will help to appeal to value-seeking consumers who want to tailor the amount of alcohol they use to suit their budget.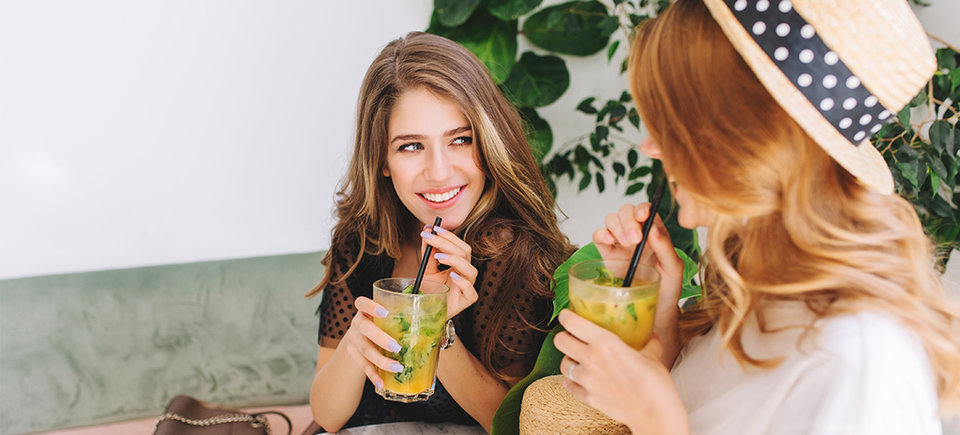 Image courtesy of Look Studio / Shutterstock
Non-alcoholic beverages
Consumers take a different approach to buying non-alcoholic beverages than they do with essential items such as food, as drinks are more commonly associated with enjoyment or the novelty of new flavours. This perception that non-alcoholic beverages are an optional extra rather than a necessary purchase means that consumers are more inclined to switch brands if they can find a cheaper alternative that offers a new or novel drinking experience.
Image courtesy of Press'd coffee
As non-alcoholic beverages is not a category that garners strong consumer loyalty, retailers have an opportunity to capitalise on the positive perceptions of private label offerings by positioning products to target bargain hunters. According to GlobalData's 2014 global consumer survey, 53% of global consumers agree that private label food and beverages are good alternative to famous name brands. However, while it is important that the consumer feels like they are getting a good deal, brands and retailers should take care to add value to their products. For example, targeting smaller households by positioning small cans and bottles to offer cheaper price points without compromising quality, in order to support purchases in the category and remain competitive in the market.
Leveraging out-of-home channels as a source of inspiration for new product development can be a way for brands to position packaged beverages as a more affordable solution to drinking out of the home, allowing consumers to recreate beverages they have enjoyed in foodservice outlets in the comfort of their own home. In the UK, Press'd Coffee 100% Arabica coffee concentrate is a notable example of how this can be successfully implemented. By simply adding cold or hot water to the concentrated coffee inside of each small, squeezable bottle, consumers can make 16 cups of coffee. This is likely to appeal to bargain hunters, as they may find the product cheaper than individually purchasing 16 cups of coffee from a coffee shop.

Challenges for beverage manufacturers
While there are plenty of opportunities for brands to capitalise on the bargain hunting trend, there are a number of inhibitors that manufacturers should be careful to address before targeting the movement with new products. Despite the ubiquity and efficiency of modern technology, hunting down bargains is still both time- and energy-consuming for shoppers. Consequently, they may be driven towards habitual shopping, particularly for top-up purchases, which is often more expensive. Cheaper alternatives also have to overcome the perception of low-quality that can prevent value-seeking consumers from shopping for such products.
Brands should align with the demands of those consumers and broaden their offerings accordingly. According to GlobalData research, the bargain hunting trend shows strong growth in the alcoholic beverage categories, with value-minded single households most likely to adopt value-seeking tendencies while shopping. However, it is worth noting that when it comes to buying alcoholic drinks, shoppers are more likely to cut down on the amount they buy than purchase a cheaper alternative. By targeting desires such as indulgence and escapism with added features, brands can make offerings appear more of a bargain. Therefore, alcohol brands should concentrate on enticing those seeking occasional treats, rather than simply reducing prices.

Brands should align with the demands of those consumers
In the non-alcoholic drinks sector, multi-packs and larger pack sizes may help brands to entice bargain hunters. Soft drinks consumers are likely to select both cheaper and fewer products, which indicates that brands should highlight the money saving features of family-size products to enhance their appeal, for example, clearly communicating that a product offers more quantity for a cheaper overall price. Brands operating in this space can also take inspiration from the foodservice industry as a way to entice value-conscious consumers, developing packaged beverages that provide a more affordable way to enjoy beverages they have sampled outside of their home.