Sustainable Solutions Through Reusing and Recycling
With steady growth year after year, brand owners are faced with the task of improving their pack solutions and utilising the materials they have available to them. Sonia Sharma finds out more about sustainable solutions
Image Courtesy of onajourney/Shutterstock.com
The beverage packaging market has been forecast to grow at a CAGR of 4.19% during the period 2017-2021. Consumers are demanding more value from their packaging and have an increased awareness surrounding brand practices.
As consumers are paying closer attention to product sourcing, ethical principles and sustainability credentials when they browse for products, drawing attention to the use of sustainable packaging materials can boost the credibility and trustworthiness of brands. Packs that spotlight these credentials may be more appealing to their audience as they may see such claims as reassurance that their product choices can contribute to protecting the environment. Although sustainability has global appeal, the ways in which consumers view sustainability can vary. One of the ways they assess sustainability is through the message behind the product design, in addition to the materials that the brand owners are using.
A significant impact: reusing and recyclability
Earlier this year Starbucks revealed results from the first six weeks of a three-month trial, evaluating the impact of a 5p paper cup charge in 35 stores across the City, West End, and west London with results showing reusable cup usage had increased by 156.6% in the trial stores, measured by the number of customers redeeming the 25p reusable cup discount.
Starbucks-commissioned research in February found that almost half (48%) of people surveyed said they would carry a reusable cup, saving money and reducing waste. The percentage of customers bringing in their own cup or tumbler since the launch of this cup charge trial has increased to 5.9% in the trial stores, up from 2.2% in the same stores before the trial began. The most significant change has been in the mornings with 8.4% of customers in trial stores now using a reusable cup or tumbler.
Jason Dunlop, chief operating officer, Starbucks EMEA said: "We are encouraged by the initial results of our trial that show that by charging 5p and increasing communication on this issue, we can help to reduce paper cup use. Now those same customers can also help us to test innovative plastic straw alternatives, to further reduce our impact on the environment. We look forward to sharing the full report on this cup charge trial, in collaboration with Hubbub, with the wider industry as we work together to find sustainable solutions."
The percentage of customers bringing in their own cup or tumbler since the launch of this cup charge trial has increased to 5.9% in the trial stores, up from 2.2% in the same stores before the trial began
The proceeds from the 5p charge are being donated to environmental charity and behaviour change experts, Hubbub. At the end of the trial, Starbucks will share a conclusive report in collaboration with Hubbub, evaluating the overall impact of this three-month trial on customer behaviour and assessing its contribution to helping to reduce waste and encourage the use of reusable cups.
As part of Starbucks ongoing commitment to environmental action and sustainability, British stores are also now signed up to Refill and will soon appear on the Refill app, which helps consumers find locations to refill their water bottles for free, whilst on the go.
The life cycle: an added value pack
Paper solutions for hot beverages have also been put under the spotlight recently and there has been increased scrutiny on the industry to do more regarding the life cycle of the pack. Costa Coffee introduced their nationwide recycling scheme in more than 45 stores across London and Manchester this year. "As the UK's largest coffee shop brand, we wanted to make it as easy as possible for the public to recycle their used coffee cups" says Jason Cotta, Managing Director at Costa UK and Ireland. "Our research in Manchester and London shows around 40 cups per day are left in stores, which means we have the potential to recycle 30 million Costa cups a year. What's more, the fact that we will accept competitors' cups means we could significantly increase that figure."
Starbucks also released paper cup recycling bins in 20 stores across London. The bins clearly indicated where consumers could dispose of the excess liquid, remove the sleeve and lid, and then stack their cup separately. "This new bin design is a significant way to test not only how cups can be recycled in our stores but also how people will embrace the new behaviour" says Simon Redfern, Vice President of Communications at Starbucks. "To help tackle it, our strategy focuses on increasing ways we can reduce, reuse and recycle and these new bins provide a way for customers to help us make a difference. We're asking customers to help us test this new approach so we can learn what works."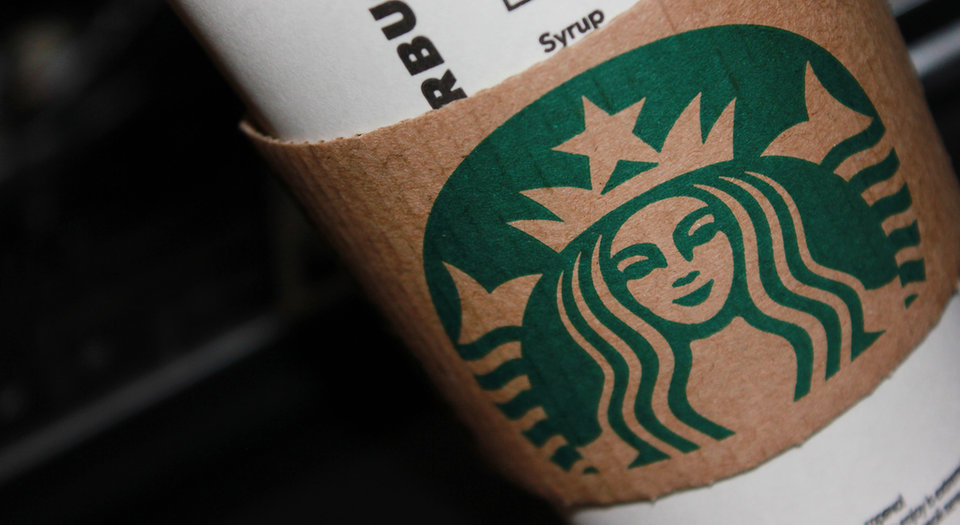 A long road: lowering the carbon footprint
Considering the circular economy when creating a package is becoming one of the top factors for brands and the recyclability of the materials is something consumers hold in high esteem. The road to a 100% plant-based beverage package has been furthered by global beverage major Coca-Cola with their innovative PlantBottle solution. The brand is aiming to replace the PTA component with plant-based PET for its entire range of PET plastic bottles by 2020. "We've found a way to make MEG from plants (bio-MEG), which is why we say our PET plastic is partially (up to 30%) made from plants" the company states. The packaging material looks and performs in the same way as traditional PET; however it has a lower carbon footprint due to the sources they use. Nancy Quan, Global Research and Development Officer at Coca-Cola said: "Our vision was to maximize game-changing technology, using responsibly sourced plant-based materials to create the globe's first fully recyclable PET plastic bottle made entirely from renewable materials."
Since the launch of the bottle, the pack solution now accounts for 29% of the Coca-Cola's packaging volume in North America and 8% globally, making the brand the world's largest consumer of bioplastics. "As we promote the adoption of PlantBottle packaging, we've learned of its ability to help us build emotional connections with consumers. PlantBottle packaging is available in more than 30 global brands and has proven to be a top differentiator for many of these brands, particularly our water portfolio, led by Dasani in the United States. We also introduced the technology across our water portfolio in key markets, such as Russia and Italy; and also continued to roll the technology out across certain juice and tea brands including Simply, Minute Maid and Gold Peak" a Coca-Cola spokesperson explains.