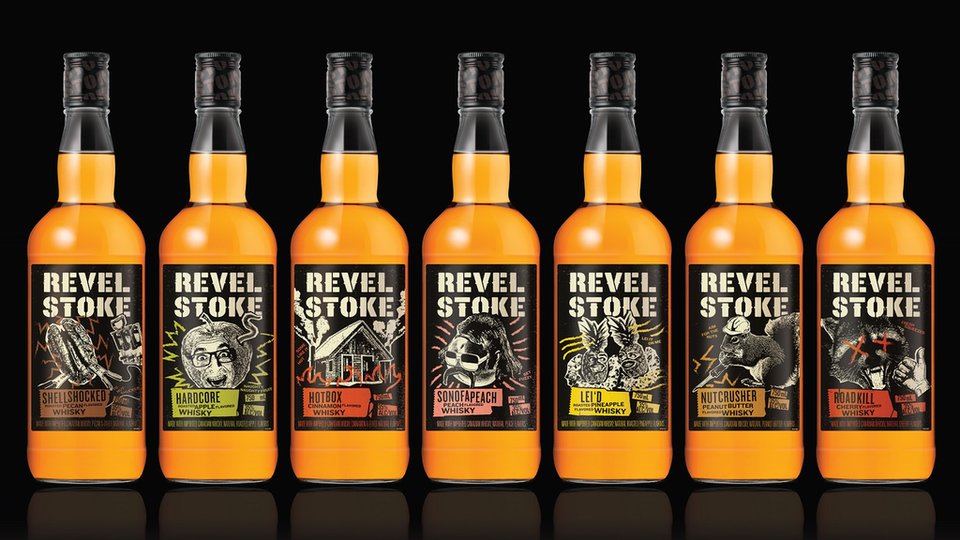 "There's no such thing as a tired brand, just a tired brand manager" - Phillips Distilling Co CEO
Andy England took over as CEO of Phillips Distilling Co in August last year, right in the middle of the coronavirus pandemic in the US. The former CMO of MillerCoors has emerged from the disruption with new ideas and liquids for the multi-category distiller, which makes a range of spirits under its own brands as well as products under contract and private-label. Speaking to Just Drinks, England discusses the future for Phillips as well as the difficulties in taking charge during a global pandemic and how cost inflation has impacted the industry.
A
fter years of speculation, an official definition of Japanese whisky has finally been agreed, imbuing the sector with a new sense of transparency and accountability. Last month, the Japan Spirits & Liqueurs Makers Association (JSLMA) issued new labelling standards for Japanese whisky in a bid to "clarify the confusing situation for consumers".
In accordance with the definition, products marketed as 'Japanese whisky' must be made from malted grains, although additional cereal grains are permitted.
Crucially, the main stages of production – malting, mashing, fermentation, distilling, and ageing – must take place domestically. The liquid must be matured in wooden casks for at least three years and bottled at no less than 40% abv, while the use of caramel colouring will be permitted.
Unlike Scotch and other whiskies that have geographical indication status, Japanese whisky's labelling standards are voluntary and as such will not be legally enforceable. However, most key players are expected to abide by the guidelines.
The main benefit of having an official definition for Japanese whisky, says the JSLMA, is to make "information available to the public in Japan and abroad". In other words: it allows consumers to make informed decisions about what they buy, whether thoroughbred or mixed-breed.
But, why unveil the regulations now, when global demand for Japanese whisky is on the rise anyway? And, what will they mean for the future of the industry?
Just Drinks: How have Phillips' three businesses - contract distilling, private label and owned brands - withstood the past year?
Phillips Distilling Co CEO Andy England: The private label and the contract businesses have been great, but our branded business [which includes Revel Stoke Canadian flavoured whisky, UV Vodka and Prairie Organic spirits] has not kept up with its categories. Frankly, it's been allowed to stagnate. We've just launched a new website when you looked at the previous website, it smelled musty. It had lots of pictures of old men and what they did 100 years ago. My view is that the enduring value in our company is in the branded business, and we owe it to our brands to refresh them. There's no such thing as a tired brand, just a tired brand manager.
Is this a premiumisation strategy?
That wasn't our focus. I totally get that the overall spirits industry is premiumising, but that's not how we thought about it.

Where does a company such as Phillips, with a wide portfolio of mid-level-priced brands, fit into today's marketplace?
We don't have the marketing resources or sales force strength to be high-end guys. We're also not big enough to be the low-cost producer. We're very comfortable being mid-price guys - we think there's certainly a market for it. Also, being privately held gives us an advantage where we can play the long game.

The idea that spirits will premiumise forever is misplaced. These things tend to be cyclical. I look at the fact that everybody wants to premiumise and see it as giving me a great pricing umbrella to do what I do best in the middle.

Where do you find the value? Is it working with consumers? Is it working on the ingredients in the bottle? Is it the packaging?
The US is diverse. When I talk to spirits marketers, they obsess over New York, Florida, Texas and California. If you look at where most liquor companies are based, they're in major cities, particularly New York. It's very easy to get the belief that the world thinks like a big city.

There's a wonderful opportunity for us to bring a Midwest, straightforward American sensibility to thinking about liquor. Bringing in a heartland mentality to the spirits industry that's dominated by, frankly, European and coastal thinking, is a unique and fruitful place to be.

Starting as CEO in the middle of the pandemic must have brought its own challenges. What was it like for you?
Typically, what you'd do when you start a new job is outreach - you want to meet with as many people as possible and talk to them. I was able to meet with all our distributors through Zoom, which is sub-optimal in terms of interaction. But, it's certainly very efficient. You can have an hour-long chat, and do seven of those in a day.

I was more inwardly focused than I'd like to be, though. I mean, we've got a great business in Canada, and I haven't yet been to Canada.

Inflation is a major talking point in the US right now. How do you see it affecting the spirits industry?
The price of grain neutral spirit (GNS) went up substantially this year because the other thing people use GNS for is to make hand sanitiser. Our usage of hand sanitiser has declined, so [the price of GNS is] going to change. Then, there are pallets. That may not seem like a big thing, but every stick of wood is being used for construction in the US right now.

This should be a spike that will be overcome. There is more of an employment issue. Back when I was at MillerCoors, freight was a huge issue, and it had more to do with [a lack of] drivers than anything.

Will you raise prices?
We just try to get the balance right, between things we think will be permanent and things we think are temporary. There are ways in which we can temporarily impact pricing as well, such as reducing price promotions. We have a good pricing system in place.
Are you planning to get into RTDs?
We already have a Prairie Organic seltzer, but we don't currently have a canning line, so we have to outsource that. It's so crazy expensive to outsource canned products right now. It's not something we're pushing hard because we haven't fixed the business model yet, let me put it that way.
Are you looking to bring in more brands?
We're certainly going to focus on building our brands and bringing new brands to the party. We're certainly inquisitive. And, we certainly see ready-to-drink as being important.