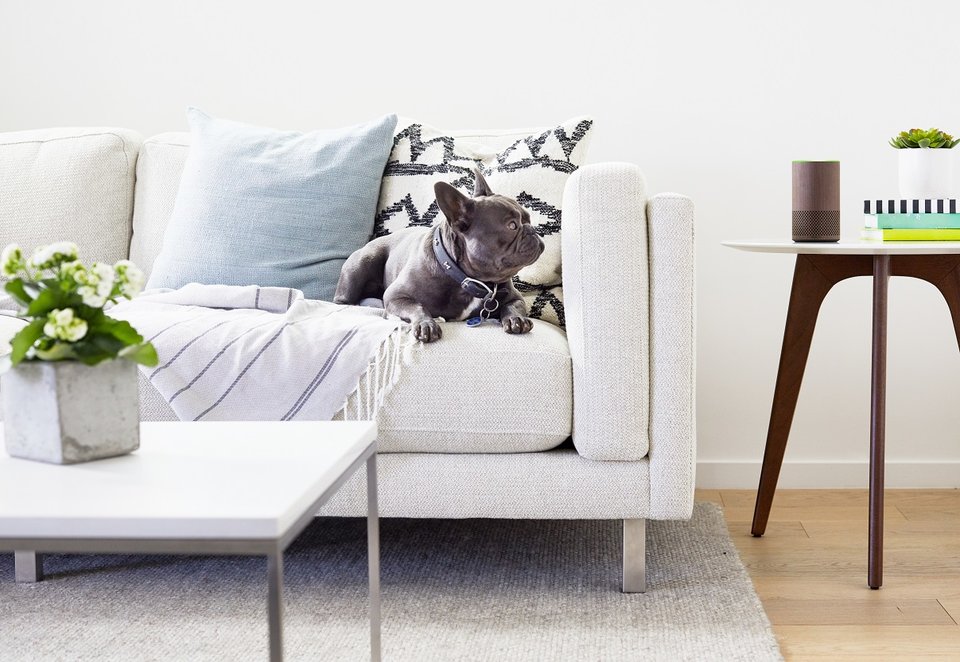 Talking shop - Is voice shopping the next frontier of ecommerce?
The consumer has got on board with the smart speaker phenomenon. Consumer trends specialist Laura Foster believes brand owners should join them.
A
s smart speaker adoption takes off, so too have predictions about the tech's growth as a beverage purchase channel. Thanks to Amazon's Alexa, Google Assistant, Apple's Siri, Microsoft's Cortana and more, virtual assistants are slowly worming their way further into consumers' lives.

According to Speakergy's 'Smart Speakers Statistics: Report 2021', sales of smart speakers worldwide - excluding China - have grown by at least 40% every year from 2017 to 2019. By 2025, its forecast that global sales of smart speakers could hit 300m units.

While most consumers might currently limit themselves to using voice-activated speakers for weather forecasts, to set timers or to conduct a basic Internet search, others have set theirs up to do anything from controlling household appliances to using them for online shopping.
Voice shopping may still be in its infancy, but companies could do well to position themselves in this sphere now
According to Coupon Follow, which recently conducted a survey of 1,000 'regular' online shoppers in the UK (regular being classed as at least once a week), "around 47% of online shoppers had used a virtual assistant to make a purchase via voice command. Fifty-one per cent of Millennials had done so, followed by 45% of Gen Xers and 34% of Baby Boomers."

Remember, however, that this statistic relates to one purchase ever. When it comes to more regular buying, only 33% of online shoppers said they use virtual assistants to make purchases once a month.

Looking at the US, Emarketer states that 31m consumers in the country used voice shopping in 2019, and estimates that number to have increased to 34.7m in 2020. The items most likely to be bought in the US are digital entertainment products such as music or films.

The adoption of this shopping method is still in its infancy, but projections suggest it will only continue to grow. One projection anticipates that by 2023, voice shopping will account for US$80bn of sales in the US and UK, combined.

Drinks brands are well-positioned for voice shopping. Some consumers will brand call: "Alexa, buy a bottle of Grey Goose vodka". Others will simply ask for a bottle of gin, meaning that the virtual assistant can suggest a particular brand and add the item to the shopper's basket to review before purchase.
Aligning your company with voice shopping is a tricky proposition
Because of the way voice shopping is currently set up, aligning your company with this method is a tricky proposition. These virtual assistants don't all use the same platforms to conduct their searches for whatever product a consumer is requesting. Amazon's Alexa will be looking at its own marketplace, for instance, meaning those products marked as 'Amazon's Choice' are going to have a significant advantage over everything else.

So, which platforms are the most popular? Considering global market share (again, excluding China), Speakergy says Amazon Echo dominated with 61% of market share in 2018, with Google Home second on 24% and other brands trailing far behind – Apple's share was less than 5%.

However, it's predicted that Google will catch up with and probably overtake Amazon in the next few years.

When looking at the most recent global smart speaker sales data that also takes China into account, there are three Chinese brands that make up the top five, after Amazon and Google: Baidu, Alibaba and Xiaomi. China was slower at picking up on the smart speaker trend in the beginning, but now that it's starting to take hold, sales are really taking off. For drinks brands that target China, these companies should be on their list of considerations.

Why does the consumer opt for voice shopping? According to Coupon Follow's findings, 56% of people find it convenient, and 55% believe it saves time. Other reasons are that it saves money (26%), reminds them to repurchase essentials (22%), allows for multitasking (22%) and helps them to stay on budget (18%).

Concerns raised around voice shopping were that it's difficult to browse items (40%), there are inaccurate search results or items purchased (40%), there could be problems with general privacy (31%) and security of financial data (27%), and that it's difficult to explore new items (27%) and difficult to use (26%).

There's another bump in the road for voice shopping, too: Apparently, 61% of voice shoppers in the survey have regularly forgotten to hit 'buy' in their shopping basket.

The platforms are working to address the issues around the difficulty of use and browsing through the creation of smart speakers with screens, such as Echo Show and Google Home Hub, where the screen can be controlled by a user's voice. Meanwhile, other companies are creating software that can filter products out by following requests by voice command.

The technology is changing by the minute. It's still early days, with plenty of issues to be ironed out, but those that put the hard yards in now will have the jump on their competition.