Sustainable kegs available around the globe
From the Netherlands, Lightweight Containers is storming the beverage industry with their revolutionary lightweight kegs, KeyKeg and UniKeg. "It improves quality, reduces costs, increases sales and has a hugely positive impact on the environment."
Across all continents, breweries, winemakers, producers of soft drinks and other beverages are making the switch to one-way kegs. Since its start in 2006, the manufacturer of the KeyKeg and UniKeg, Lightweight Containers, have grown into an impressive global market leader. The family owned business has an eye for the long term, with Anita (CEO), her brother Jan-Dirk (Chief Innovation Officer) and their father Jan Veenendaal (Chairman) as the core of the company. Lightweight Containers is serving thousands of happy customers from warehouses and sales offices spread worldwide. With the opening of the production line in the United Kingdom in 2018, Lightweight Containers already has a global presence of 4 production lines and 10 warehouses. With the planning of two extra production lines in 2019 (Spain and Italy), the company is improving its service and environmental footprints even further.
Food trays and baking molds made from Genuine Vegetable parchment are biodegradable and home compostable.
Brilliant design
The reason for the impressive growth is clear and simple according to the company's CEO, Anita Veenendaal. "The idea and the design of our kegs is just brilliant", she explains. "The man behind this revolutionary invention, Bert Hanssen, had his idea around 20 years ago. Since, Bert has worked tirelessly on his design, perfecting it into the kegs that we have now and which has made us into a market leader."
Reducing carbon footprint
Shipping filled KeyKeg and UniKeg saves up to 30% in transport weight and since used the kegs don't have to be returned, they can help save up to 65% in transport costs as well as dramatically reducing the producer's carbon footprint. "These savings make it a lot easier for producers to venture into new markets and boost their sales", Anita explains. "And our clients can order the kegs to be custom printed with their own branding to raise brand awareness in new export markets."
The KeyKeg and UniKeg also delivers great benefits to end users, such as bars, restaurants, festivals, etc. Firstly, KeyKegs and UniKegs are much lighter and easier to store and handle than steel kegs or glass bottles. "Just think about it", says Anita. "Imagine having to move 40 bottles of wine, which is almost 7 wine boxes, or instead just having to do one trip with one 30-litre keg!"
KeyKeg: circular keg
Another great benefit is the two-compartment design of the KeyKeg. "It means you can dispense your beer with air rather than having to use CO2. Air pressure between the keg's inner wall and the filled bag will pump the beer up to the tap. So the beer will not be tainted by additional gases and using air will positively impact on the end users' carbon footprint." The two-compartment system, with the inner bag, also ensures optimum quality and shelf life, and guarantees beverages the best possible protection over the entire supply chain.
Although the KeyKeg's carbon footprint easily complies with the sustainability targets of most companies, Lightweight Containers' team is constantly working to increase the sustainability even further. "As Lightweight Containers, we design our kegs with circularity in mind: 81% of every KeyKeg can be re-used as raw material for new KeyKegs and after each keg life we work closely with OneCircle who collect, sort and process KeyKegs and UniKegs. The materials that cannot be re-used in our kegs are collected and processed to have a 2nd life as other high-end applications.

OneCircle (www.onecircle.world) is an initiative of Lightweight Containers, creating and implementing collection networks in a varied number of countries in addition, when necessary, to the existing waste streams. OneCircle is continuously partnering with relevant businesses to create a circular economy. At the moment OneCircle started successful collection and recycling projects in the Netherlands, United Kingdom, France and Belgium, broadening the reach from these counties to global networks. At the same time, OneCircle is exploring effective networks to be introduced to additional countries across the globe.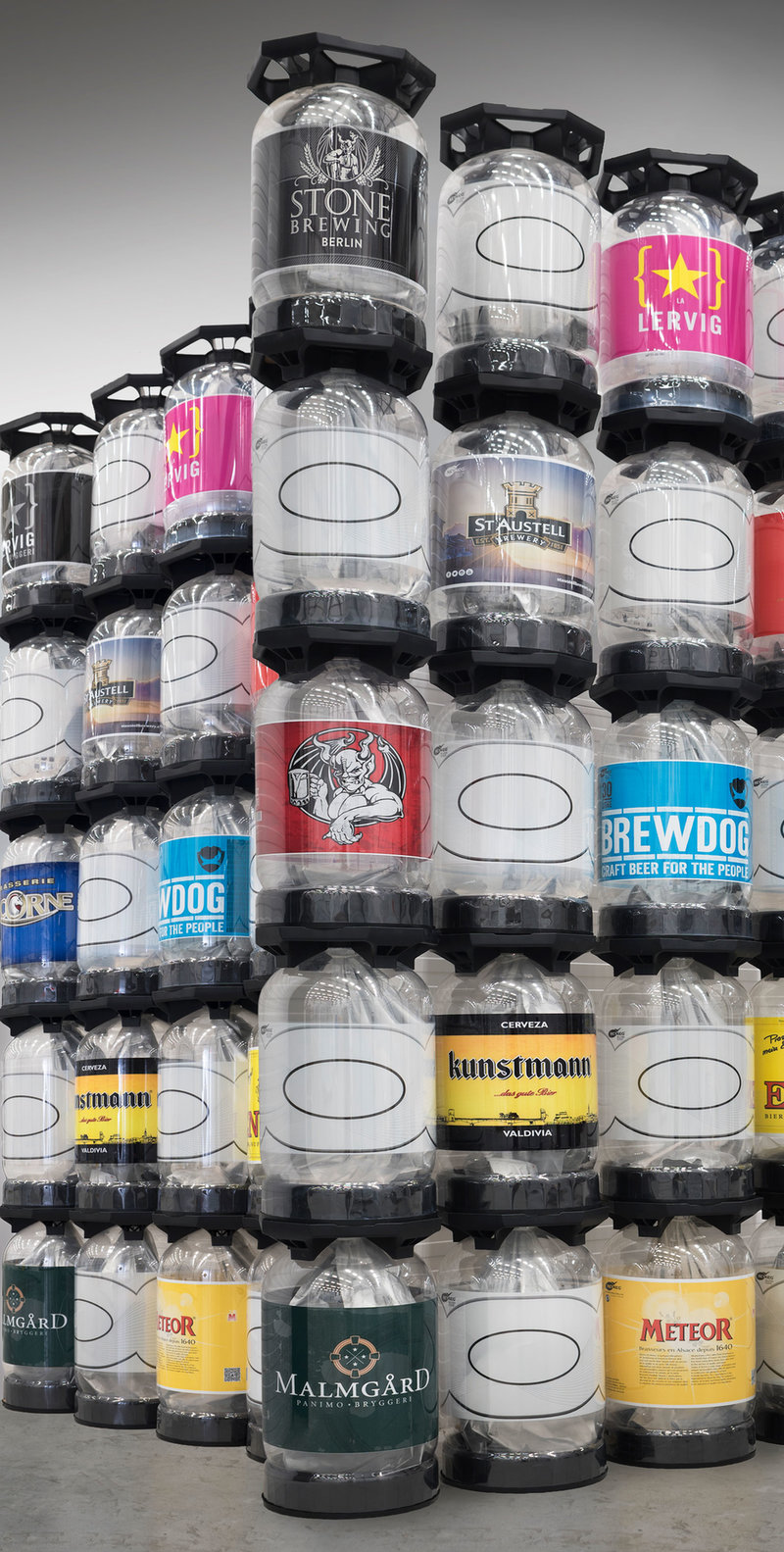 Social responsibility
It's Lightweight Containers' mission to benefit the whole supply chain, from producers and distributors to bars, restaurants and their customers – and this includes the company and its employees. "We do not only have a responsibility towards our customers but also towards the people who work with us", Anita explains their philosophy. Therefore we are extremely proud to be awarded the most vital company in the Netherlands. "Although we have grown tremendously, we are still a family business and everyone is part of the team. And together we are, doing our bit to leave this world a better place!"