- ECONOMIC IMPACT -
The global economy is forecasted to return to pre-crisis levels by the end of 2021 or early 2022.
India is projected 12.5% growth in 2021, ahead of China's forecasted 8.6%, according to the IMF.
Positive GDP growth is forecast in all countries; the 2021 consensus forecast for GDP growth is currently 6%.
The unemployment rate in OECD nations stood at 6.7% in Feb 2021, marginally down from 6.8% in Jan 2021.
Impact of Covid-19 on employment outlook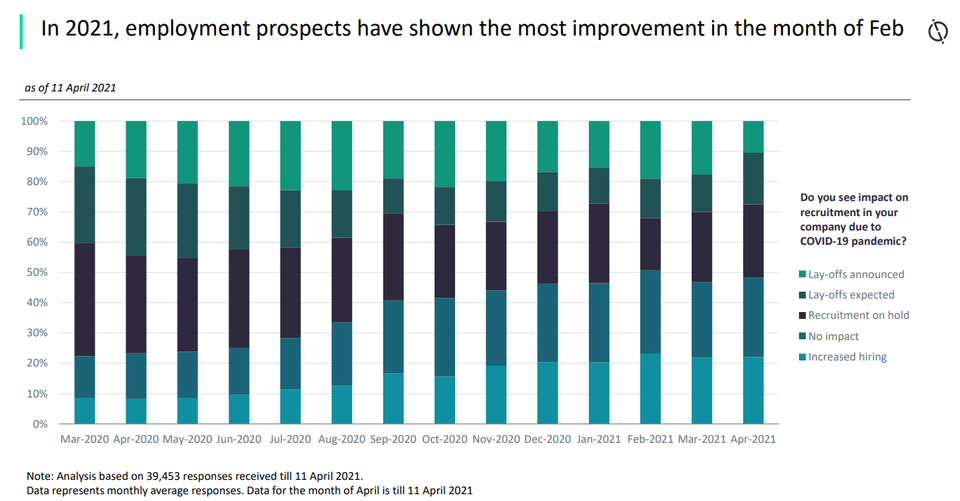 - SECTOR IMPACT: DRINKS -
Coca-Cola Bottlers Japan recently offered voluntary redundancy to 900 of its employees.
Heineken plans to reduce its headcount in South Africa by 7%, which it attributes to the coronavirus and the alcohol ban in the nation.
Pubs, clubs, and bars will experience 12% value growth in 2021 but are not anticipated to regain their 2019 value in the years to 2024, highlighting the extent of the pandemic's impact.