Intelligent pack solutions: driving consumer engagement with new technology
For big-name brands, intelligent pack solutions are a key driver in encouraging consumer engagement. Packs may contain multiple levels of information, from ingredients lists to hidden interactive features. Sonia Sharma finds out more.
Using packaging to involve and engage consumers has been a growing trend in the beverage industry as emerging technology expands the scope of what is possible. Packaging that reacts to touch or which allows consumers to engage with their beverage via a simple scan of their smartphone has become commonplace. With the industry expected to grow at a rate of 7.5% annually, hitting $7.6bn by 2021, brand owners in the drinks sector have unprecedented opportunities for them to capitalise on.
Andrew Manly, communications director of the Active and Intelligent Packaging Industry Association, said: "The most prevalent active and intelligent solutions used for the beverage sector tend to function as anti-counterfeit, tamper-evident or authentication features. Usually they also incorporate some kind of consumer engagement functions via a smartphone app or a code. Other forms of active and intelligent packaging, such as thermochromic inks, are increasingly used to indicate fitness for consumption or to reveal hidden messages when the container is cooled or heated."
Digital packaging: bringing advertising to life with augmented reality
Taking the consumer on a journey is a vital factor in creating a dialogue between the brand owner and the end user. Andrew McIver, managing director at Nestlé Confectionery UK & Ireland, said: "We know people want the space in their day to escape with a small break and research shows that 36% of YouTube users will watch a video for exactly that purpose."
Technology such as augmented reality (AR) enables brands to bring static advertising campaigns to life, transport people across different media and turn packaging digital via a smartphone app. While AR is by no means a new concept, it has become a firm favorite amongst drinks companies as a means of increasing brand awareness and strengthening customer loyalty. With more than 3.4 billion people worldwide owning smartphones – and that figure expected to double by 2021 – opportunities for manufacturers and brands to connect packaging, products and the consumer to the internet of things (IoT), via methods such as QR codes, has never been greater.

"Now that brand owners have a better understanding of the format and printing technology has enabled more sophisticated features (such as embedded security codes) the future for QR looks much brighter" says Manly. "Its key benefit is that it can be incorporated easily onto the 'landscape' of most branded packs without using too much space. So it is very ubiquitous and cheaper than some forms of A&IP to use."
Digital identities: merging cross-industry solutions for consumer engagement
IoT agency Evrythng – which provides a cloud-based IoT software platform – worked with Diageo to produce a smart Johnnie Walker whisky bottle which uses a number of features, including brand authentication, track-and-trace monitoring and, once opened, engaging content to consumers.

"Data flowing from digital identities on the web can solve operational retail challenges, such as real-time tracking inventory and brand protection by fighting grey market traded or counterfeit products through digital authentication," explains Andy Hobsbawn, co-founder and CMO at Evrythng.
"For brands, there are ample sales and marketing opportunities to use products to optimise content through digital in-store and post-purchase experience."
Bottles are now media platforms, able to drive localised content that is defined by the market that sells the product and maintains the consumer relationship
Working with the IoT agency SharpEnd, spirit brand Malibu recently launched a campaign involving connected bottles. The bottles incorporate NFC technology embedded into the sleeve to enhance the shopping experience for consumers by creating new digital touchpoints. Each bottle will carry a neck-hanger which invites consumers to tap the front of the bottle with their NFC-enabled smartphone.

With the news of Apple's iPhone 7 and 7 Plus being NFC enabled through the iOS 11 system which allows the device to read any NFC tag – instantly bringing another 120 million users into the scope of digital packaging – it is estimated that by 2020 there will be six billion smartphone users globally and the number of connected products will exceed 30 billion by the same date.

Cameron Worth, founder at SharpEnd said: "Bottles are now media platforms, able to drive localised content that is defined by the market that sells the product and maintains the consumer relationship. Once the bottle becomes a media platform there are so many different things that can be delivered that are beneficial to shoppers.

"This provides an entirely new way to communicate with them and brings Malibu directly in front of its target audience, presenting the opportunity to drive brand loyalty through service delivery. IoT on drinks bottles is a global trend and we will see further markets in 2018 engaging in the technology approach."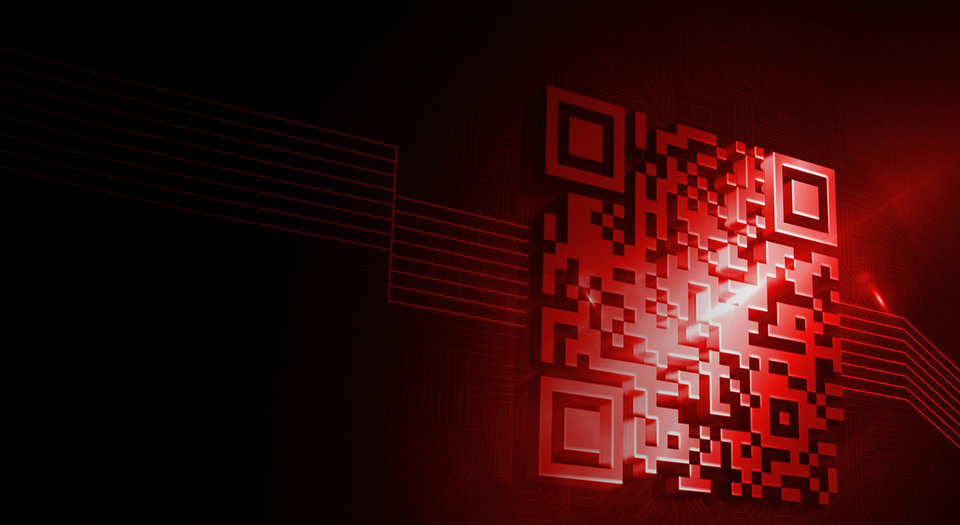 Active and intelligent packaging: beverage sector presents key growth area
Smart packaging, however, does not always have to involve a smartphone or IoT technology. It can come in many different forms, tactile bottles and sensory engagement being one of them.

Engaging consumers through these elements can also generate interest, as Absolut has demonstrated through its new special edition pack called Absolut Uncover, is adorned in sequins and encased in a fabric cover . The 'Absolutely Uncover Case' has a 'hand-flip' feature, and delivers a sensory element through the opportunity for consumers to move the sequences around and create their own customised patterns on the case.

The beverage sector is one of the key growth areas for active and intelligent packaging going forward. "As the issues of scalability and cost are being overcome then incorporating multi-functioning A&IP components for, particularly, consumer engagement - connecting packaging to IoT provides incredibly useful metrics to brand owners andretailers - will, we believe, increase rapidly in the next few years" Manly explains.

Worth also echoes this sentiment, saying: "It's a flag in the ground for the industry. In the same way that brands appointed digital, social and mobile agencies because they realised that was a transformational opportunity, the IoT is no different. Just because we're working with a new set of technologies doesn't mean we need to adapt to new models or new process, it just means that brands need to work with the right people to maximise that opportunity."