The future is bright for fermentation
Rely on the world's leading fermentation expert to take brewing into the future
The global fermented beverage market is expected to continue to grow at attractive growth rates, driven by increased health consciousness among consumers worldwide. Based on almost 150 years of fermentation expertise, global bioscience company Chr. Hansen is uniquely positioned to support brewers in addressing some of today's most pressing challenges within the brewing industry, including sugar and alcohol management, with creative and sustainable solutions.
Chr. Hansen is a global bioscience company that has been pioneering science and improving food and health since 1874, with customers in over 140 countries. Using nature's own resources, Chr. Hansen works closely with customers to create ingredients for the food, health, and agricultural industries that have a positive impact on our world. Based on a strong microbial platform and unrivalled fermentation expertise, the company is well positioned to venture into the brewing industry.
Fermentation. Redefined.
The market for fermented beverages is booming. According to the market intelligence and advisory firm, Mordor Intelligence, the global fermented beverages market is expected to grow at a CAGR of 6.2% from 2019 to 2024, driven by consumer preference for healthy hydration and a generally increased health-consciousness.
"The future is indeed bright for fermentation," says Ad van Etten, Senior Manager, Fermented Beverages, Chr. Hansen. "It is a natural process with a long track record that can make what is already good even better. It is nature's own way of converting sugars into acids and flavors, so it fits to a strong consumer preference for clean label and a natural, authentic diet. It's only natural for Chr. Hansen to venture into the brewing industry, offering unique fermentation expertise to brewers who wish to tap into new consumer trends."

"Controlled fermentation has so much to offer, and by applying our in-depth knowledge to the management of fermentation, we are able to fully leverage nature's potential using specialty yeasts and bacteria to ferment and protect wine, beer, cider, juices and fermented tea. For us as a company, this step is more like an evolution - but for the brewing industry we hope to bring no less than a small revolution," adds Sofie Saerens, Department Manager, Wine & Fermented Beverage Application, Chr. Hansen.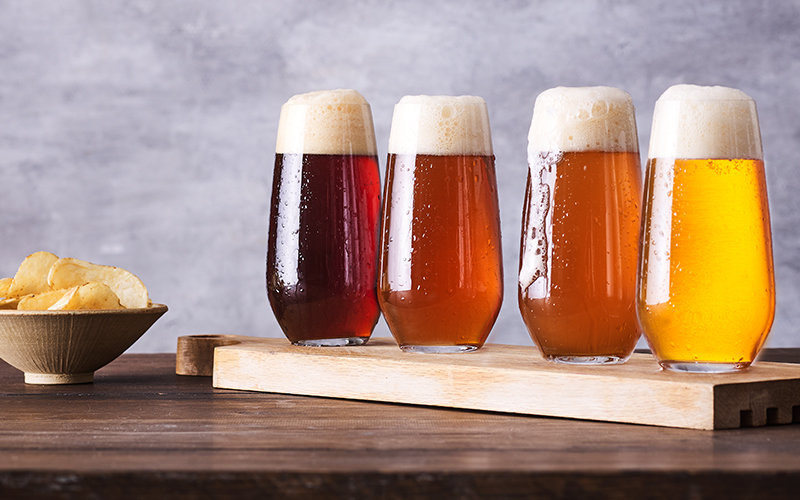 Staying in control with Chr. Hansen's SmartBev™ range
At its core, fermentation is a metabolic process in which microorganisms bring about a change to foodstuffs or beverages. Once the microbes get going, change is inevitable. The trick is to be on top of what is happening.
"With Chr. Hansen's SmartBev™ range, we offer solutions for low/no alcohol beer, fermented juices, teas, and more with our NEER™ and Harvest LB-1 products. Although our extended range of fermented beverage solutions is a new area for Chr. Hansen, compared to our longstanding presence in the dairy industry, innovative fermentation is our specialty. With a team of some of the most highly skilled fermentation experts in the industry, and the largest collection of strains in the world, we are able to perfectly pair our innovative concepts with your true brewing skills and techniques to create flavorful non-alcoholic beers, fermented juices or teas that cater to consumer palates," concludes Ad van Etten.

"We like to refer to it as crafting on an industrial scale. Or, in other words: Fermentation. Redefined."
Different needs – different solutions
Chr. Hansen's direct inoculation (pitching) concepts have made a big impact on the development of various segments in the food and beverage industry, and there are good reasons to believe brewers can benefit as well. Flexibility and speed are more important than ever in the brewing process. With our unique solutions, we demonstrate that direct pitching takes complexity out of the brewing process and allows for a quicker, more flexible production process without adding any risk of cross contamination:
The first and careful step from milk to malt was made with Harvest LB-1, a Lb plantarum that takes all the guess work out of kettle souring: 16 hours for souring and consistent flavor as a result; that's the power of direct pitch with high quality pure cultures.
With NEER™ we developed a unique Pichia kluyveri concept for the industrial scale production of flavorful low and no alcohol beers. Whilst flavor remains paramount, the concept offers considerable CAPEX and OPEX benefits. Based on Chr. Hansen's state-of-the-art direct pitching technology, large breweries can take complexity and time out of the brewing process and reduce waste of raw materials.
Thirsty for more? Check out this page or contact: Ad van Etten, Senior Manager Commercial Development at gbade@Chr-hansen.com.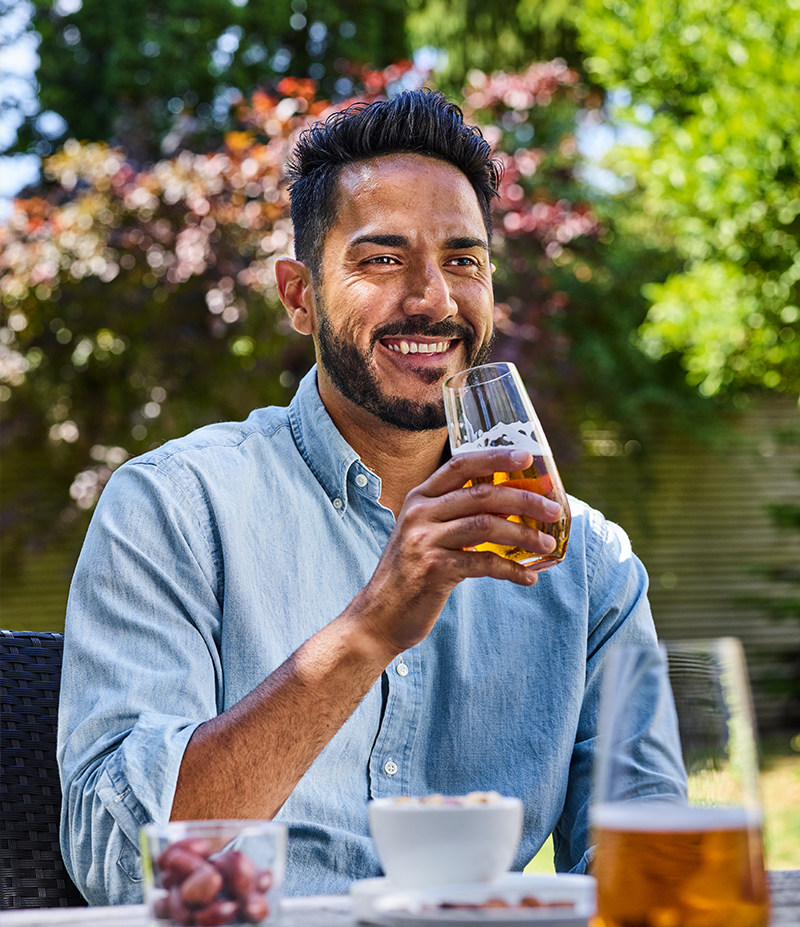 Sustainability in action
Chr. Hansen was named the World's Most Sustainable Company by Corporate Knights in 2019 and came in second on the list for 2020. 82% of our revenue contributes to the UN global goals for sustainable development. As science progresses, we are getting to understand more and more of the immense potential microbes and fermentation have to make a positive impact on the world around us, be that in terms of bioprotection to reduce food waste, add value to waste products or upgrade raw materials. We remain committed and look forward to engaging in a dialogue with you on this at any time.
Contact Information
Chr. Hansen
Boege Alle 10-12
2970 Hoersholm
Denmark
Phone: +45 45 74 74 74
Fax: +45 45 74 88 88
info@chr-hansen.com