About two years ago, on holiday in Sicily, I fell deeply in love with coffee. I'd never really drunk it before, but since that first tentative iced coffee on a terrace in Palermo, I haven't stopped. Today, my kitchen boasts a cafetière, an espresso machine, even a grinder – the hallmark paraphernalia of the coffee addict.
The Coca-Cola Company has also gone through a similar Damascene conversion to Coffee. Since buying the Costa Coffee chain in January last year, Coca-Cola has plunged feet first into the category, launching ready-to-drink coffee products around the world and expanding a portfolio of coffee-flavoured Cokes.
With the Costa purchase, Coca-Cola gained not only a retail outlet for coffee but also access to coffee beans and roasters – the hallmark paraphernalia of a coffee business.
Racing to market, or coincidental timing?
As we've stepped into 2020, Coca-Cola is brewing up a fresh battleground to further fuel its coffee fixation.
The US was never a major focus of the Costa Coffee acquisition. At the time of purchase, there were no Costa branches in the country; despite the chain's stature as the second-largest coffee-shop operator worldwide after Starbucks.
But it seems Coca-Cola is keen to bring its coffee products to the world's largest soft drinks market by value. In January, a social media account that highlights new snacks and beverages posted a picture of a new Coca-Cola-flavoured ready-to-drink coffee range.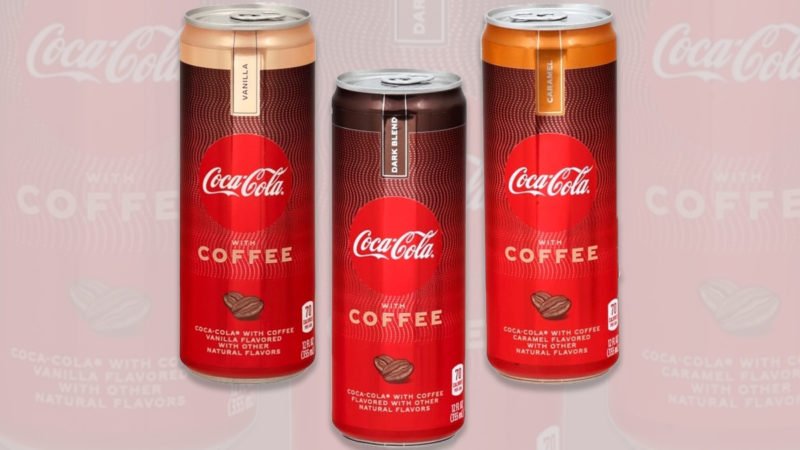 The three flavours of Coca-Cola's ready-to-drink coffee. Image: @candyhunting / Instagram
Three flavours were shown – caramel, vanilla and dark blend – with the account saying they are due to hit US shelves in April. Coca-Cola refused to be drawn on the launch.
But, April just happens to be the same month PepsiCo is due to release the first cans from its own flagship coffee project in the US, Pepsi Café.
It's like the 1980s all over again, except instead of going head-to-head in the Cola Wars, PepsiCo and Coca-Cola will battle it out in the Coffee Clash.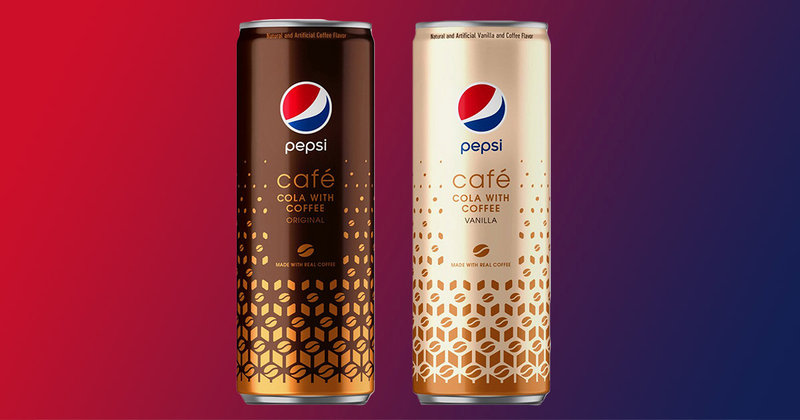 Pepsi to launch Pepsi Café in April 2020. Image: Pepsi
There is much up for grabs. According to GlobalData figures, Americans drink less coffee than their European counterparts (2.9kg per person compared to 4kg in Western Europe) but more than the UK, where hot coffee consumption is only 1.9kg per person.
The hot coffee category in the US is expected to be worth just under $20bn by 2023, an annual growth rate of more than 4%.

Meanwhile, iced/ready-to-drink coffee grew US volumes by 9% in 2018, the second-largest growth rate in soft drinks. Similar annual increases are predicted to continue until at least 2024, GlobalData says.
There's a lot to play for, but who will win the US coffee showdown?
PepsiCo, which for the past 25 years has distributed Starbucks ready-to-drink products in the US and more recently Latin America, showed its hand last year with a tie-up with Italy's Luigi Lavazza.
Similarly to Coca-Cola's Costa purchase, this should give the Pepsi producer clear access to quality coffee. As aficionados will tell you, good coffee is all about the bean.
However, Coca-Cola appears more bullish in its coffee plans. Costa was a bold move, but the company has also not been shy in leveraging the Coke brand in coffee ready-to-drink roll-outs around the world.
To compound matters, it also has a new Costa Coffee ready-to-drink range and access to Costa's vending machines, which management in the company's bottler network has already pinpointed as a key distribution channel.
Whoever prevails in the new coffee contest, one thing is certain – our grocery shelves will see a lot more coffee innovation. Cold-brew Cokes, Pepsi lattes, Mountain Dew macchiatos – anything is possible.
Looks like I picked the right time to start drinking coffee.