Close the loop: how Industry 4.0 is aiding sustainable material development
Environmental concerns are forcing the consumer packaged goods (CPG) industry to radically rethink traditional working processes. Julian Turner talks to Jonathan Bailey of Dassault Systèmes about how the 3DEXPERIENCE software platform can help CPG packaging manufacturers improve sustainability.
All images: Dassault Systèmes
Just as today's eco-conscious consumer wants to be able to chart the journey their food has taken from farm to fork, so they also demand to know the provenance and recyclability of packaging.

Has it been created from sustainably sourced materials? Is it designed to be reused, recycled or broken down efficiently? It is no exaggeration to say that the answer can make or break a product.

According to a recent report by Acumen Research and Consulting, the value of the global sustainable packaging market is expected to hit $255bn by 2026, growing at a CAGR of 7% from 2019–2026, driven by increased awareness of environmental conservation and stringent government legislation.

This shift to the circular economy means that sustainability now sits alongside shelf appeal as a key driver for consumer packaged goods (CPG) packaging manufacturers. Failure to produce packaging with proven environmental credentials can result in reputational damage and a loss of market share.
"Today's consumer has greater access to information and is increasingly environmentally conscious," states Jonathan Bailey, director, business transformation, EuroNorth, Dassault Systèmes. "Therefore, when purchasing products, consumers are more likely to consider where packaging materials come from and if they can be disposed of in a sustainable way.

"Ultimately, they are demanding that less packaging is used, and what is used is more sustainable. This poses a new challenge for CPG organisations who need to find a way to retain the familiar and 'loved identities' of their established branded products while reducing the environmental impact of their packaging."
Virtual reality: digitalising the packaging supply chain
Sustainability in today's context goes beyond merely recyclable packaging, it includes every facet of the supply chain. However, many CPG packaging manufacturers struggle with siloed departments, costly working processes and the complex packaging ecosystem, which includes materials suppliers, converters, printers, co-packers and retailers.

Working with different stakeholders across different geographies can result in multiple iteration loops and delays in getting packaging designs to market.
"Manufacturing has traditionally been a siloed and outdated industry, resistant to change and the infiltration of digital technologies to reinvigorate it," confirms Bailey. "However, we are starting to see the sector slowly adopt new technologies such as AI and machine learning for innovation.
"This is important as we enter the fourth industrial revolution, as they are now in a race to keep at pace with the increasingly changing demands of businesses and consumers."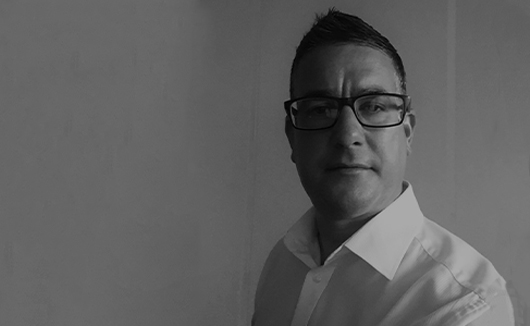 Jonathan Bailey, director, business transformation, EuroNorth, Dassault Systèmes
To achieve authentic end-to-end sustainability, from sourcing to the post-consumption experience, CPG packaging manufacturers must eschew entrenched, linear working processes, in favour of a more flexible, data-driven approach to their packaging design and development, as Bailey explains.
"Typically, CPG packaging supply chains consist of too much stock, the wrong materials and other unutilised products, which could all be solved by implementing a virtual supply chain," he says.
"For manufacturing companies to thrive, workers must be given the opportunity to create and collaborate, to implement ideas and make knowledgeable decisions.
"Adopting and utilising a virtual twin for all aspects of a CPG business end-to-end and across the entire value chain is fast becoming a pre-requisite to operate successfully in the market. In-silico, first for package design and simulation, is simply one component and discipline that is required.
"Implementing a fully virtual supply chain means that businesses can ensure it is optimised and as sustainable as possible from package design to delivery to the store or the consumer's home."
Design for life: the 3DEXPERIENCE platform explained
Dassault Systèmes' 3DEXPERIENCE platform provides a virtual environment, collaborative tools and solutions that enables CPG packaging manufacturers to 'close the loop' for sustainable packaging.
Key characteristics include a 3D designing solution that allows industrial customers to reducing the number of physical prototypes and realise substantial savings in product development cycle times.
"3DEXPERIENCE allows manufacturers to have a holistic overview of designing products, from concept right through to the physical product," Bailey explains. "Virtual prototyping and simulation tools mean that all aspects of packaging can be designed and shared with various stakeholders, in a virtual environment. Changes can be tracked and amended without barriers of time or location.
"Using a virtual environment to design means that packaging manufacturers can reduce the cost and waste of physical prototypes and keep track of the materials used in the creation of the product."
We are starting to see the sector slowly adopt new technologies such as AI and machine learning for innovation.
CPG packaging manufacturers can create a 3D model of the packaging design in a real-world setting, review and enhance it quickly and easily, and use 3D simulation to ensure that the packaging holds up throughout its entire lifecycle.
The 3DEXPERIENCE platform also allows businesses to construct and compare different material compositions to determine the best option for sustainable packaging, and choose the best trade-offs in order to balance materials and inventory.
Future proof: flexibility key for CPG packaging manufacturers
Consumer expectations and intense competition within the CPG space means that sustainable packaging must also maintain high standards of quality, cost and ease of use. Again, 3DEXPERIENCE can help.
"Manufacturers can use the tool to source the optimum materials for products that meet the packaging needs, as well as expectations, of the modern-day consumer," says Bailey.
"3DEXPERIENCE provides business and people with virtual universes to imagine sustainable innovations. Its collaborative solutions transform the way products are designed, produced, and supported, fostering social innovation and expanding possibilities for the virtual world to improve the real world."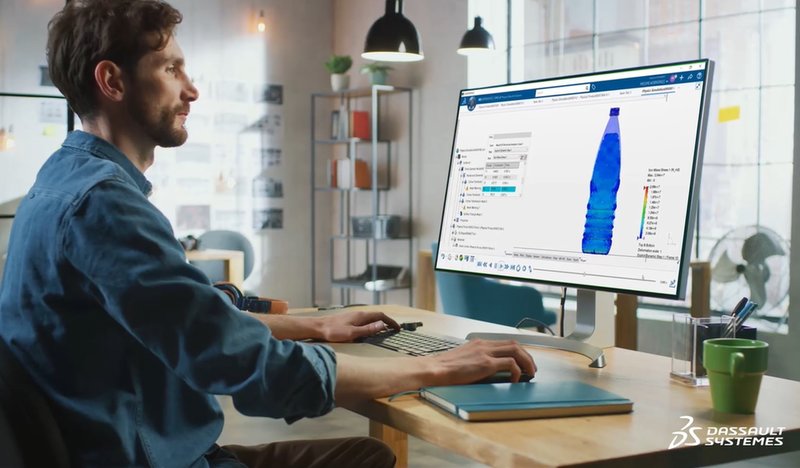 CPG packaging manufacturers can create a 3D model of the packaging design in a real-world setting, and review and enhance it quickly and easily.

Bailey believes the flexibility to adapt quickly to new consumer trends in a world where industry compliance and regulation will only increase could be a key differentiator, and that the only way for CPG packaging manufacturers to address all these challenges is by digitising the entire supply chain.
"This is particularly true for large organisations who are competing more and more with smaller niche players who are quick to satisfy the latest consumer demands," he says. "Solutions like the 3DEXPERIENCE platform empower businesses and their manufacturers to innovate swiftly and more sustainably than before."
So, for CPG packaging manufacturers to thrive in an increasingly competitive market, they must be closely attuned to consumer trends, and have the flexibility to create sustainable, bespoke packages that are cost effective, easy to use, respect the environment and deliver designs consumers will love.
"Businesses today must look beyond the aesthetics of a product or the practicalities of a service, as consumer engagement and loyalty count far more than features and benefits alone," says Bailey.
"Customers want unique, personalised experiences and by fusing people, ideas and data to capture insights and expertise, it is possible for businesses to offer them this."