- ECONOMIC IMPACT -
Unemployment in OECD nations stood at 6.6% in May 2021, marginally down from 6.7% in April 2021. The unemployment rate among G7 nations also decreased to 5.5% in May 2021 from 5.7% in April 2021.
The total number of Covid-19 vaccine doses administered has surpassed the total confirmed cases of Covid-19. So far, more than 2.9 billion single doses of Covid-19 vaccine have been administered.

After several months of downturn, positive GDP growth is forecast in all countries and 2021 consensus forecast for GDP growth is 6.1%.
Covid-19 has now spread to 198 countries with more than 181 million confirmed cases and more than 3.9 million deaths recorded.
REAL GDP GROWTH IS RECOVERING
- SECTOR IMPACT: DRINKS -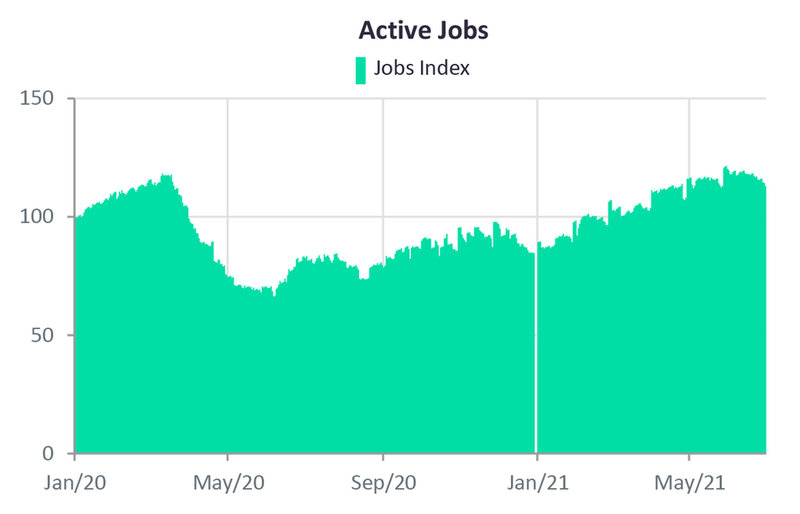 GlobalData's sector analysis shows that active jobs listings are now higher than pre-Covid levels, with a year-to-date growth of 12.9%.