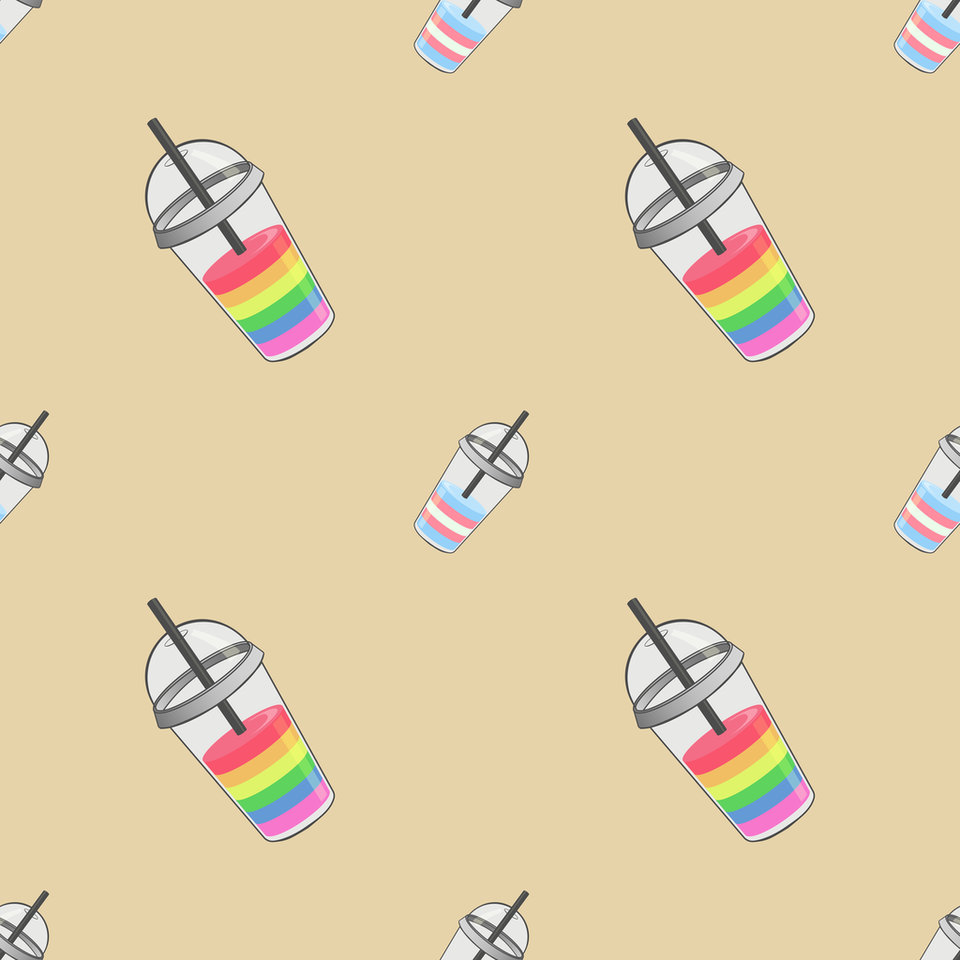 How to avoid 'rainbow-washing' your beverage brand
To celebrate Pride Month in June, consumer trends observer Laura Foster considered how drinks brands can push their rainbow-related credentials.
P
ride Month can be the ideal time for your brand to express support for a community that sadly still faces much discrimination. If you do, however, be sure to take such an approach with caution. The last thing you want is to be accused of 'rainbow-washing' your brand, paying lip service to a cause as a cynical way of trying to make money from an event in the calendar.
Firstly, it's important to remember that while it has a positive message, Pride has darker origins. The concept stems from the Stonewall riots of 28 June 1969, when the patrons of the Stonewall Inn in New York's Greenwich Village reacted to the NYPD raiding the bar.
This was the spark to a tinder box that had built over years of discrimination against the gay community. It marks a turning point, for when this community started to fight back and say: "No more police brutality, we are proud of who we are."
The LGBTQ+ community is growing
Today, the LGBTQ+ community is an ever-growing and very influential part of many countries' populations. Two recent surveys – one in the UK, the other in the US – reveal that the proportion of people that identify as LGBTQ+ is steadily growing, especially amongst the younger generations.
The Office of National Statistics has just published its latest report on sexual orientation in the UK, based on data from the Annual Population Survey of 2019. The research finds that the proportion of the population aged 16 or over that identify as heterosexual reduced from 94.6% in 2018 to 93.7% in 2019, while there has also been an increase of 200,000 people identifying as lesbian, gay or bisexual in the space of a year.
When looking at the data across different age groups, it's unsurprising to learn that more people in the younger age groups are LGB – 6.6% of 16- to 24-year-olds, a significant increase from the 4.4% who said they identified this way in 2018. However, it's worth noting that the proportion of people who are LGB is also growing in older age groups too, from 0.7% to 1% of those aged 65 years and over.
Over in the US, the trend is also positive. Gallup's latest Social Survey poll – released in February this year – found that 5.6% of adults in the country identify as LGBT, an increase from 4.5% in 2017. It also found that younger generations are more likely to be LGBT, with 15.9% of Gen Z (those born between 1997 and 2002) and 9.1% of Millennials (born between 1981 and 1996) identifying as such.
These groups are surely only going to grow, as further gay rights are won, and societies across the world become more accepting.
How to be an ally
From a business perspective, the financial wealth of this group is not to be sniffed at: According to LGBT Capital, the spending power of the estimated global population of 371m LGBT people was US$3.9trn in 2019.
That said, discussing the power of the 'Pink Pound' is all well and good, but it isn't really in the spirit of Pride.
If you do want to align your brand with the cause, then be a proper ally: Look for organisations and charities to support, such as Kaleidoscope Trust, Stonewall or the Harvey Milk Foundation. Give a decent proportion of the proceeds to your chosen charity.
If you're creating a limited-edition product, choose to work with artists from the community. Continue to support the community year-round, not just in June. Encourage your employees to volunteer with these organisations. Support Pride events and carnivals.
The start-up has donated £5 from every bottle sold to The Rainbow Fund, a hub based in Brighton & neighbouring Hove that gives grants to local LGBTQ+ and HIV/AIDS organisations.
An excellent example of this is queer-owned Brighton Gin released a limited-edition bottle every year from 2016 to 2020 (nothing has been announced for this year yet) working with a different artist from the LGBTQ+ community each time. The start-up has donated £5 from every bottle sold to The Rainbow Fund, a hub based in Brighton & neighbouring Hove that gives grants to local LGBTQ+ and HIV/AIDS organisations.
Aligning your brand with the cause might also lead to other benefits, such as new listings with retailers. Bryan Rodriquez, the spirits & wine buyer at Harvey Nichols, has been increasing the number of LGBTQ+ and Pride-related products that the company sells.
"As a member of the LGBTQ+ community myself, I found it important to include a more diverse range in our wine and spirits selection," he explains. "This diversity not only includes a range of products from the LGBTQ+ community but also from producers with different backgrounds. This means we can work with suppliers and producers that continue to support their communities by offering them a luxury platform to showcase their products.
"During 2021, we [have] listed products such as Spirit of Stonewall Gin and LuvJus, two small businesses run by individuals supporting brilliant and hardworking charities. We have also listed the world's first Japanese sake celebrating Pride, and the brand behind it, Ozeki, has been an advocate of workplace inclusivity and diversity for years."
When listing these products, Harvey Nichols provides an outline of the brand's connection to the LGBTQ+ community and any charities they partner with, providing a clear message of support, and transparency to the consumer of where their money will be going.
The more people, brands and retailers that come out in support of this community and its struggles, the quicker equality will be achieved for them. Love is love after all.