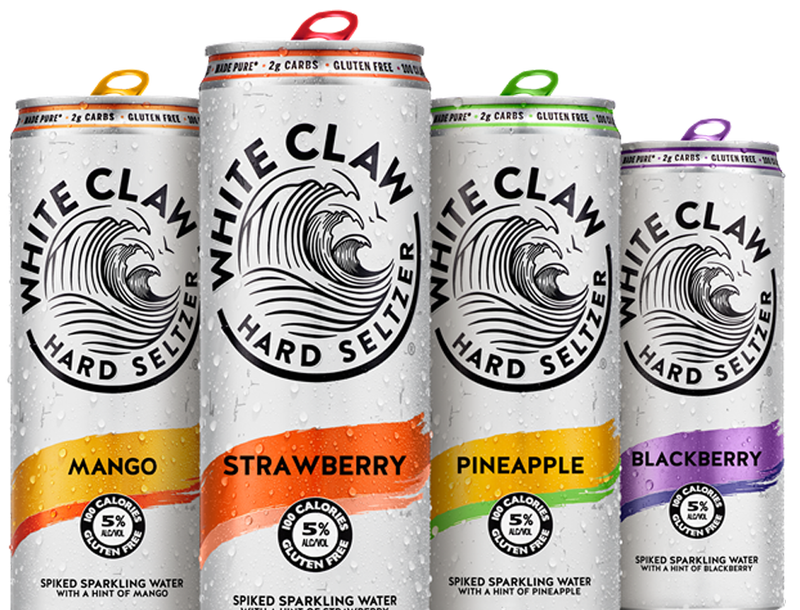 "White Claw hasn't tried to hold a mirror up to the consumer"
In the US, White Claw has been a phenomenon in hard seltzer. Owner Mark Anthony Brands now has international designs. Earlier this month, Just Drinks spoke to Davin Nugent, head of Mark Anthony's international business, to hear more about White Claw's success so far and the plans for the future.
T
en years ago, if I'd told you that I currently have six cans on my desk, you'd have assumed either that I was writing about beer or that I had a raging soft drink habit.
But, all of these cans contain wine. And, in 2021, that doesn't even seem particularly unusual.
The last time I reported on canned wine was a couple of years ago, when my take was that, while they looked exciting in theory and ought to be made to work, it all felt slightly academic. Now, the number of launches alone shows that we are steadily moving from theory to actuality.
Last year, Euromonitor estimated the can market at 295m units, and predicts it will hit 440m by 2024. This is double where it was in 2017. Growth has been steady at 10% a year and Euromonitor sees this rate continuing.
I'd argue that this is too conservative and, rather like the screwcap explosion, we could be on the threshold of something much bigger.
Just Drinks: What's the ownership structure of Mark Anthony brands?
There is still a large risk there for every consumer goods manufacturing company because of their reliance on packaging and shipping.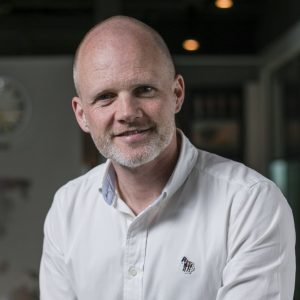 Davin Nugent, CEO of Mark Anthony International
David Nugent: Mark Anthony Brands International is the innovation & brand development and international distribution company within Mark Anthony Group. We look after brand creation, brand development, marketing strategy and international distribution for all of our brands.
All of the brands that we develop are available in the US through Mark Anthony Brands Inc, more commonly known as the Mike's Co.
The brand marketing strategy and the oversight for all of our brands, including in the US, is run out of Dublin. Our US business handles distribution, sales, and marketing activation.
How has White Claw come to be the largest hard seltzer brand in the US without spending big on marketing?
We're in a very fortunate position from that perspective! We saw the opportunity to innovate within a category that lacked both major innovation and a better-for-you option within alcohol.
In the US, there's been a large growth trend for seltzer – or flavoured sparkling water – brands, which were having a major impact on traditional CSDs. We looked at what the drivers were: People were looking for a lighter taste, better-for-you ingredients and something that more reflected their lifestyles.
White Claw has a unique personality. It's not a brand that is an adjunct to an existing product – there's no White Claw beer or cider or spirit. It was created specifically to meet this need. That's where the brand has connected with consumers: It's been positioned as both premium and very much gender-neutral.
The consumer has tapped into this: The brand enjoys enormous popularity amongst the target consumer, be they male or female. That's been a major benefit for White Claw.
What has become the major win for us in the US and, indeed, in other markets as we've moved into them, has been that the consumer has taken it on and championed it. They're drinking less and better, so they're looking for brands that are more reflective of that.
To put this into perspective, in the US alone last year, there were over 4.5bn impressions on social media containing White Claw. That shows the huge support the brand enjoys with its consumer base in the US. We've seen this being replicated in other markets as we've entered them over the last 12 months.
What's been the marketing strategy on social media that has proved so successful for White Claw?
We've been conscious not to tell the consumer how to consume the brand or what the brand represents. A lot of brands fall into the trap of needing to show consumers what to do with it.
We've been very much about introducing White Claw and then leaving it to the consumer to enjoy. It's those consumption moments of pure, uncomplicated fun that they're utilising and presenting on social media.
We've set a premium position for the brand in our marketing, but we haven't tried to hold a mirror up to the consumer. No one's going to do it better than the consumer. So, we're learning about how they're using the brand and that's informing what we do with our communications in every market that we enter.
Where is White Claw in the US today, in terms of market share?
The hard seltzer category, which only really came about in 2016, is now worth US$4.7bn in the US – roughly a ten-share of the US beer category. We have a value of about 48% of that category. We're by far the largest brand within the category.
It's clearly broadened over the last number of years and months, in particular, where a group of brands have come in – there's around 260 now competing for share. But, we're in a very strong position and continue to grow strongly in the US and now internationally.
Of those more recent entrants, we're seeing more established beer brands add a hard seltzer extension. What risk does that pose to White Claw?
Having a competitive category is good – it ensures that everybody's on their toes! It's also good for the consumer as it indicates a category that's making noise.
What sets White Claw apart is our focus on liquid quality. We remain a David versus the Goliaths in the industry. If it's a straight shoot-out from an advertising perspective, that's not something we believe is going to win the day in the end. The consumer is going to pick the product that is most attractive to them, and ultimately, tastes the best.
What gives White Claw the right to claim 'David' status when it's got almost 50% market share?
If you compare us to a lot of the majors, we are small by comparison. Yes, we've done incredibly well within the hard seltzer category, but it's still small by comparison to beer or spirits, or wine. It's a much bigger universe out there, right?
We are still David versus those Goliaths, we're still at a very early stage in our global development. Even with our success in the hard seltzer category, that mentality still goes through the business today. We're very entrepreneurial, and that's a major differential versus the large majors who are moving into the category as well.
To what extent has the US success given White Claw an instruction manual for markets elsewhere?
As we move into international markets, there's a confidence that hard seltzer has real potential. But, the US performance doesn't give us the right to think we have the right to be successful in every market we enter.
There's a large body of work that needs to be done in every market. We have to do a huge job on education, for consumers to understand what the category is about. Then, we have to build the brand.
We have to start at the ground floor in every market and build it up. We know what the plus points are from the US and we can take a huge amount of insight from that. But, every market is different.
If they weren't, then the number one beer in America would be the number one beer in every other market: It doesn't follow that because you have success in one major market that it will follow everywhere else. It's about building small fires in each market to allow the consumer to discover White Claw, and then for the brand to grow organically.
If we force this, it will go down the traditional beer marketing route. For hard seltzer, that's been proven not to work. This is an entirely new category that's appealing to a new consumer.
The jury's been out on the prospects for hard seltzer outside of the US. What's your take on the international potential for both the category and your brand?
Bringing hard seltzer into new markets and establishing the category is half the fun! I love a healthy degree of scepticism, which buoys you up and want to prove it even more.
In Canada, where we only launched in February last year, we're already the number one player – and hard seltzer in Canada is already worth close to $800m. In Australia, it's got off to a really strong start – we sold 1m cans in our first week there last year. We're already up and running in a meaningful way in 12 markets internationally.
I know we think of White Claw and hard seltzer as an overnight success, but we've been at this for five or six years. The step-change that came in 2018 and 2019 was after three or four years of putting in the foundations to build the category and build the brand.
It'll take time – some markets will be faster than others. But, we're confident that hard seltzer has global potential, not just US potential.
What is hard seltzer taking shelf space and consumption occasions from?
This differs by market. In the US, it's taking significant share from beer but also from spirits and wine. In the UK, it's attracting premium lager and cider consumers as well as spirits, while we're seeing a big draw from white spirits as well as RTDs in Australia.
This is what's really positive about hard seltzer: It has the potential to attract consumers from a very broad base.
You've recently launched a higher-abv extension of White Claw, White Claw Surge. Doesn't that defeat the object of hard seltzer?
It's about the consumer need, In the US, there's a strong market within the convenience channel for an 8% abv single-serve product. We believe this will attract a consumer who's looking for a one-serve spirit-mix and is a great opportunity to expand the occasions for White Claw. I don't think it defeats the purpose, I think it very much meets the purpose.
When do you believe was White Claw's tipping point?
The earliest that I thought there was huge potential was when we were researching the concept with focus groups in Boston. The excitement among the target consumer was so great – if the packaging was right, and if the liquid could meet the consumer expectation, then this was a real opportunity.
For me, it's not been the entry of the big beer or spirits brands into hard seltzer, it's been the consumers' endorsement of White Claw that came in 2018 and 2019. Social media really got behind the brand. There was this incredible meme culture and a swathe of support on Instagram that the brand was enjoying. That was the tipping point.
There was a lot of scepticism as to whether this was a fad. But, there was this huge connection between the brand and its fan base. That other brands are coming in is great but that's not the success factor for us.
How long do you give hard seltzer?
That's like saying how long do you give beer! Hard seltzer's only just starting!
Main image: White Claw's hard seltzer. Credit: White Claw