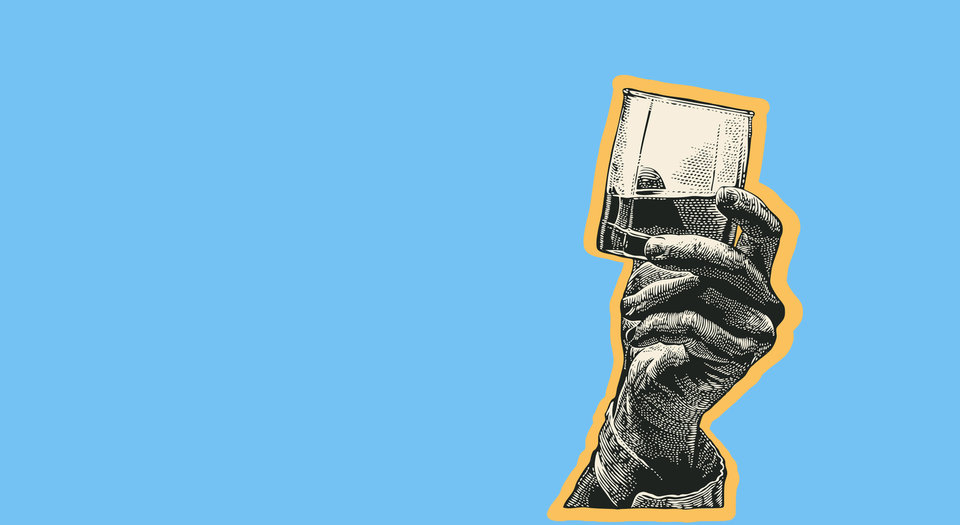 Why aged spirits should be wary of opaque low and no alcohol trend
The seemingly unstoppable rise of the low and no alcohol movement has resulted in an abundance of new brands and line extensions. Aged spirits would do well to tread carefully, Amy Hopkins warns, lest they lose the consumer's trust and respect.
A
couple of years ago, I spoke to the founder of a new non-alcoholic 'spirits' brand and I asked what I thought was a relatively simple question: "How are your products made?"
A long pause was followed by a frazzled answer that went something like: "I don't think that's what people are interested in; it's not the story we want to tell."
I'll admit, I was taken aback. Why would consumers not be interested in this information? And even if they were not, why not tell me anyway? I was clearly interested. The founder didn't mention propriety processes or patents, so I couldn't help but wonder: Why all the secrecy?
Building consumer trust
As the low and no movement has grown, I've asked multiple brand owners the same question, receiving mixed responses. Some tout their production processes as a badge of honour, speaking enthusiastically about lengthy and complex macerating, distilling, filtering, and blending methods. Others are much more coy.
There's a wide discrepancy in how zero-abv 'spirits' are made – some, for instance, are made using a base of alcohol, while others don't use alcohol at any stage of production. Some are distilled products that require a similar level of skill and expertise – sometimes arguably higher – to that of gin makers, while others appear to be little more than heavily flavoured water.
Brands that refuse to disclose their production techniques are not necessarily making nefarious products, but their lack of transparency is problematic, particularly when alcohol-free 'spirits' command premium prices across the board – hovering around the £20-per-bottle mark in the UK.
As consumers become more engaged in the category, it's surely only a matter of time before they start asking questions – and brands need to be ready to answer them.

After all, there are numerous cautionary tales about how a lack of transparency can damage consumer trust in spirits – just cast your mind back to the controversy surrounding American whiskey's false provenance about five years ago. More recently, gin has faced similar accusations of misleading consumers.
Growing demand for low and no spirits
Right now, the low and no category is rapidly accelerating as droves of new brands enter the fray and established players innovate in order to retain market share. Investment has been rife too, and Diageo has been particularly active in this space.
Last year, the Smirnoff and Johnnie Walker brand owner increased its shareholding in category pioneer Seedlip to take majority control. Then, in January, the group invested in US-made 'spirits alternative' Ritual Zero Proof through its Distill Ventures incubator partner, which also announced a partnership in August with Germany's Rheinland Distillers, maker of alcohol-free Siegfried Wonderleaf.
For all the damage Covid-19 has done to the global drinks industry, the pandemic has actually hastened demand for low and no beverages. In September, Nielsen figures for the UK showed that sales of low and no drinks had increased by 30% year-on-year.
For all the damage Covid-19 has done to the global drinks industry, the pandemic has actually hastened demand for low and no beverages.
With their botanical profiles and tonic pairing capabilities, most new low and no products are geared towards gin drinkers. Although, as the category expands, a new contingent of zero-alcohol brown spirits substitutes has emerged, featuring flavours typical of whisky, rum, and brandy.
Such products include Pernod Ricard's Celtic Soul, Australia-based Lyre's American Malt and Dark Cane Spirit expressions, and bartender Simone Caporale's new Zeo Spiced Oak.
Existing aged spirits brands have so far steered clear of the non-alcoholic 'spirits' territory, but a few have launched a limited selection of low-alcohol NPD. The most notable example of this type of innovation to date is the 21.5% abv Whyte & Mackay Light, launched back in May 2019.
Transparency is key for brands
The aged spirits segment's skew towards 'low' helps protect it from the low and no category's transparency shortfalls, which are more apparent in the 'no' contingent. However, as the movement evolves into a singular and autonomous group within drinks, low-alcohol products could be tarnished with the same criticisms as their non-alcoholic cousins.
There's also a risk that 0% abv products that market themselves as replacements for whiskies, rums or brandies could have negative repercussions for the spirits categories they are attempting to mimic. Indeed, trade organisations such as the Scotch Whisky Association have already expressed concerns over brands that are looking to capitalise on category names.
Commentators have spoken of the difficulty that aged spirits makers face in aligning with the low and no movement, mostly focusing on taste profile and drinking occasions. It seems that the pervasive lack of transparency in the segment is largely at odds with the essential nature of aged spirits.
While there are ongoing issues with transparency in categories such as dark rum and Japanese whisky, on the whole, aged spirits have developed a reputation among consumers for openness and honesty. Transparency is even mandated in categories such as Scotch and Cognac by the strict regulations that govern them.
This has resulted in an educated and engaged consumer base – one that isn't afraid to take brands to task. As more aged spirits makers explore ways to join the low and no movement, they would be wise to bear this in mind.