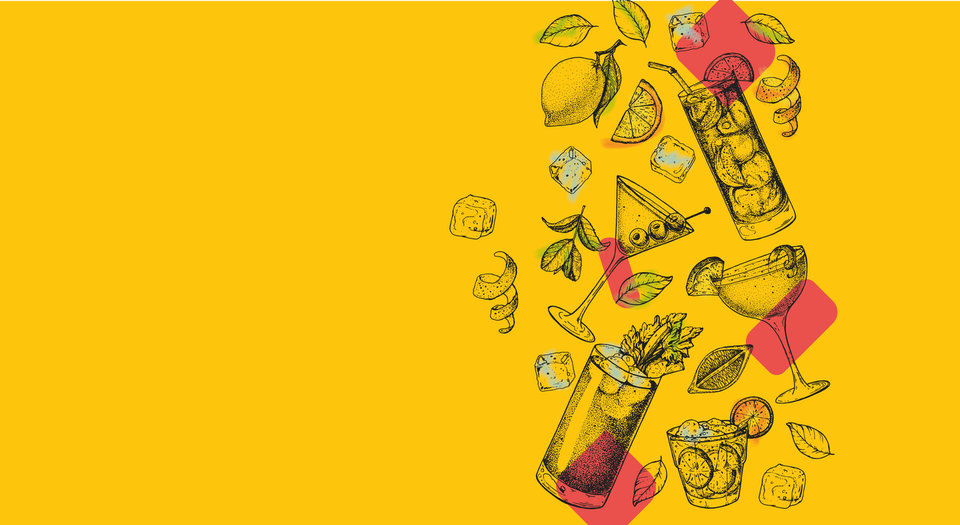 How US spirits wholesalers view the next six months
The global beverage industry is approaching the first anniversary of the coronavirus impact, dating back to the first effects in China back in January. According to Andy Morton, the outlook still remains clouded, with spiking infection rates in some parts of the world and fresh lockdowns adding to the complexity.
I
t appears as if a multi-tiered recovery could take place, with markets in Asia, where infection suppression efforts have been more successful, potentially bouncing back quicker than elsewhere.
Meanwhile, getting a read on the US, home to the world's most valuable spirits market, is most complex of all, partly because of differing responses to the pandemic by individual states.
Also, infection rates in the country are growing as winter approaches – last week, the US recorded 184,000 new cases in a single day, six times the total number in South Korea since the outbreak began.
For a clearer view of the US, analysts at investment bank Goldman Sachs surveyed the people on the front line of the country's beverage industry – wholesalers. The picture that emerged was not all doom and gloom, and optimism is generally high. Caution, however, remains the order of the day.
Here's a breakdown of the Goldman Sach's report, its second bi-annual 'US Spirits Wholesalers survey', and key takeaways.
The market will change, but not always for the worse
US spirits wholesalers believe the market is unlikely to "revert quickly" back to the previous 25/75 share split between the on and off-premise as premium spirits continue to penetrate home consumption occasions, Goldman Sachs said. This is hardly surprising as many bars and restaurants across the US have closed.
Already, however, spirits companies have refocussed both marketing activations and product development to at-home consumption, especially through mainstream brands. Back-bar specialists such as Campari's Grand Marnier may lose out, but according to the wholesalers, brands within the Tequila and US and Irish whiskies categories can look forward to strong momentum.
Diageo, with recent Tequila reinforcement Casamigos and a copper-plated strength in whiskey through Crown Royal and Bulleit, could be the spirits company best placed to benefit.
Vodka still on the ropes?
Diageo shouldn't get too excited. Wholesalers singled out some of the company's vodka brands, namely Ciroc and Ketel One, as some of the category's weakest. Vodka has had a rough time of things in the US recently.
Before the coronavirus, brands (excluding the redoubtable Tito's Handmade Vodka) were on a bumpy ride and Pernod Ricard's Absolut and Campari's Skyy both experienced declines.
However, while Diageo's vodkas may struggle over the immediate future, possibly because of their on-premise focus, wholesalers are more positive on Pernod's Absolut than before.
More than two-thirds of respondents in November predicted an improvement for Absolut over the next six months compared to none in July. Only one brand was expected to improve by all respondents. Step forward, Tito's.
Aperol outlook narrows despite home improvements
Campari made a smart move with its 2003 purchase of Aperol, an Italian apéritif whose signature Aperol Spritz serve has found great success in the modern on-premise in Europe.
Speaking to just-drinks in July, Campari CEO Bob Kunze-Concewitz said Aperol's marketing teams have worked to combat the on-premise closure by encouraging consumers to make their own spritz at home.
However, although much of the beauty of the Aperol Spritz lies in its simplicity, wholesalers appeared unconvinced that US consumers will make a seamless transition from the restaurant terrace to the sofa. Only two-thirds now believe Aperol is set to grow in the next six months compared to three-quarters in July.
Campari's Epsolon Tequila is a different story. Just over 90% of wholesalers expect "significantly better" growth for the brand compared to 50% in July.
Cognac's helping hand
Cognac fared well among the country's wholesalers, but with a significant caveat. Many said the category is being driven by support from the French Government through stimulus packages, a situation that is ultimately unsustainable. A concurrent issue is whether stocks can keep up with demand.
One bright spot for US spirits is that wholesaler inventories, according to the survey, are low – a mark of an overall healthy industry.

The outlook may still be unclear for suppliers, although they at least can look forward to restocking those depleted inventories, while hoping that recent vaccine breakthroughs return a semblance of balance. If this comes to pass, the next 12 months may not be as turbulent as the last.