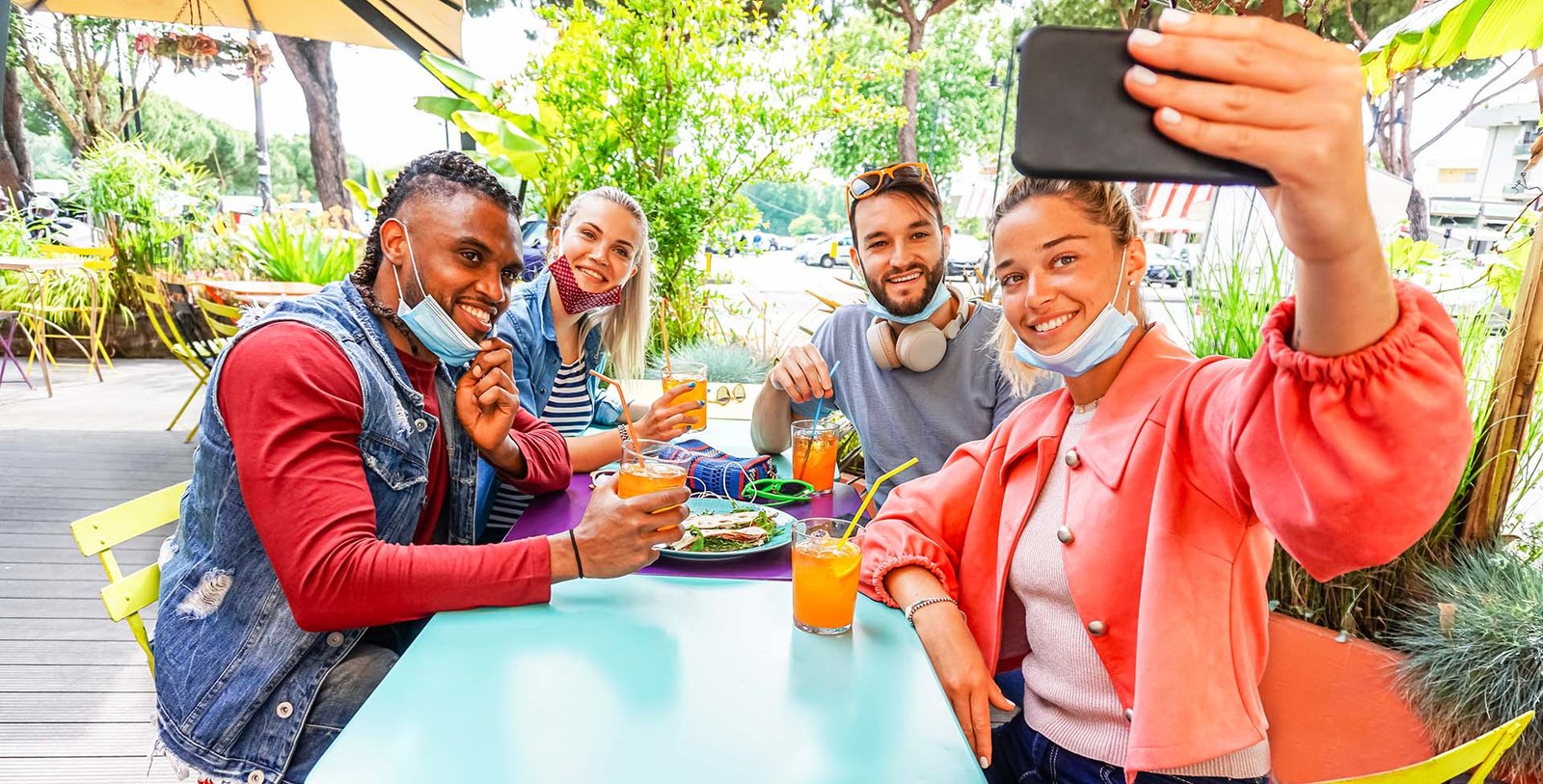 The beverage consumer trends to watch in 2022
The arrival of a new year always focuses minds on opportunities for future growth. Consumer trends expert Laura Foster considers where beverage brand owners should look.
T
he world has turned to a fresh page in its diary, breathing a collective sigh of relief that 2021 - with its health-, economic- and climate-related turbulence - is done and dusted.

That's not to say, of course, that we're poised to enjoy any sort of calmness this year. While many of the concerns from 2021 have rolled into 2022, as COVID hopefully transitions from a pandemic to endemic, at least we can expect its grip on our lives to finally loosen.

There are still enormous icebergs on the horizon. Climate change and all its accompanying issues are still front and centre of the news, be it announcements that the last seven years have been the warmest on record (and by some stretch), or reports of wildfires in the Arctic Circle, or Australia, or Colorado.

Consumer confidence varies from market to market, with the current situation in the UK, for example, looking rather grim, while the US is bouncing back from a dip in the middle of last year. As a result of all this uncertainty, consumers are looking to make positive changes in those areas that they can control, be it their home environment, their bodies or their local communities.
'Intertainment' is here to stay
During the two years (and counting) of restrictions, many consumers explored bringing the 'going out' experience into their homes, through the purchase of restaurant meal boxes, pre-mix cocktails and self-pour beer platforms.

Some kitchen retailers have reported an increase in consumers demanding in-built home bars, as people take their home entertainment experience to the next level. Products, services and serves that help consumers recreate the on-premise experience will be particularly popular in the coming months.
Healthy mind, healthy body
The health & wellness trend has been around for years but with COVID still here, the signs are that it's only going to grow. Beverages containing ingredients purported to boost physical and mental wellbeing will do well in 2022.

While CBD burst onto the scene a few years ago, I expect fungi's health benefits to come to the fore this year. Psilocybin, the psychedelic compound found in over 200 mushroom species, is involved in a raft of clinical trials to assess its efficacy in helping with addiction and mental health. The early signs are promising and as the ingredient becomes more appealing on medical grounds, this will bring it from the fringes into the mainstream over the next decade.

On a less extreme level, various types of fungi can provide health benefits. Shiitake mushrooms, for instance, contain eritadenine, which reduces cholesterol in the blood, along with certain polysaccharides that are anti-inflammatory and help boost the immune system.

The heightened awareness of different fungi's medicinal properties suggests an NPD opportunity for the drinks industry, one that until now has very contenders, such as Fungtn's namesake mushroom beer.
A local product for local people
Events of the past two years have highlighted how fragile the supply chain can be. The obstruction of the Suez canal; the disruptions that COVID has brought, along with more local issues for markets such as Brexit in the UK have all prevented products from reaching their destinations in a timely manner.

Consequently, consumers will continue to explore the brands and products that are local to them. This will have a positive effect on two fronts: shorter travel distances equals a smaller environmental impact, while smaller, more niche and often independent brands will reap the benefits of consumers narrowing their scope.
The rise of s-commerce
When COVID first hit in 2020 and altered consumer behaviour, a blend of Social Media and e-commerce - 'social commerce' or 's-commerce' as it's becoming known - started to take hold in several developed markets. It's essentially targeted advertising in Social Media posts that offers the ability to click through and buy the featured product while still on the platform.

China is well ahead in terms of adoption of this shopping behaviour, but the west is starting to catch up.

Two years ago, Facebook and Instagram launched their Shops platforms. Eighty million In the US, around 80m people shopped through s-commerce in 2020, spending a total of US$27bn. For 2021, the estimated total s-commerce spend in the US is in the region of $36bn, representing a 35% growth on the year prior.

Meanwhile, by 2025, an Accenture study predicts that global sales in this area will reach US$1.2trn, with 62% of sales being accounted for by Gen-Z and Millennial consumers.

Looking at TikTok, which now has over 1bn users, the coolest app on the block has also rapidly pulled together an s-commerce arm in partnership with Shopify and Square, launching a pilot phase at the end of last year. Initial partners have reported an impressive impact on sales.

Watch this space.