- ECONOMIC IMPACT -
Latest update: 19 January
COVID-19 has forced many businesses to bring forward their digital transformation plans and there has been a boom in the adoption of technologies such as cloud computing and collaboration tools.
Stretched supply chains, rising price inflation and the threat of Omicron stymied growth in both manufacturing and service sectors in the fourth quarter of 2021.
Positive GDP growth is forecast in all countries; 2022 consensus forecast for global GDP growth is currently 4.5%
In a GlobalData survey of 4,860 employed people worldwide, only three in ten said they would prefer to visit their office daily once the pandemic has ended
After a strong post-COVID economic rebound recorded in 2021, global growth is projected to decelerate markedly in 2022, amid lingering supply disruptions, diminishing fiscal support and worsening pandemic dynamics.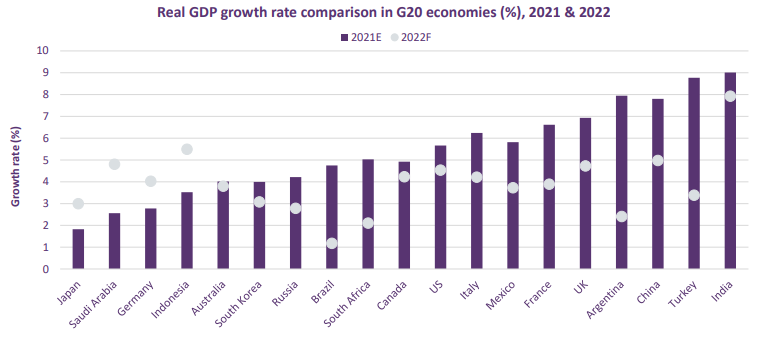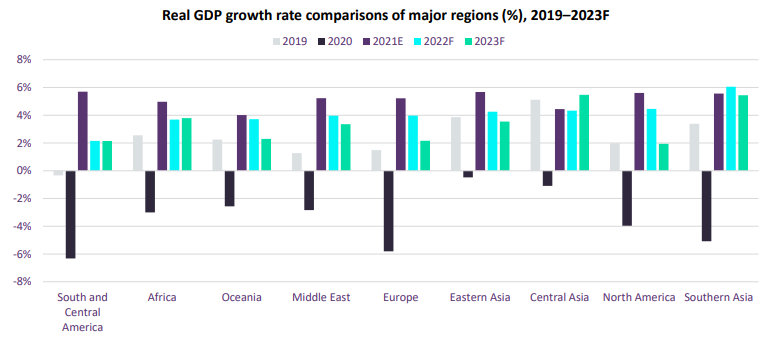 - SECTOR IMPACT: BEVERAGES -
Latest update: 19 January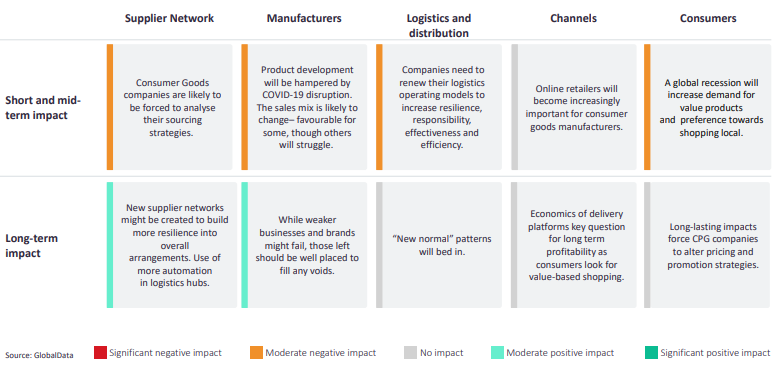 Sentiment around the latest set of quarterly filings from FMCG companies remains largely positive after overcoming the worst of the pandemic.
Latest update: 19 January