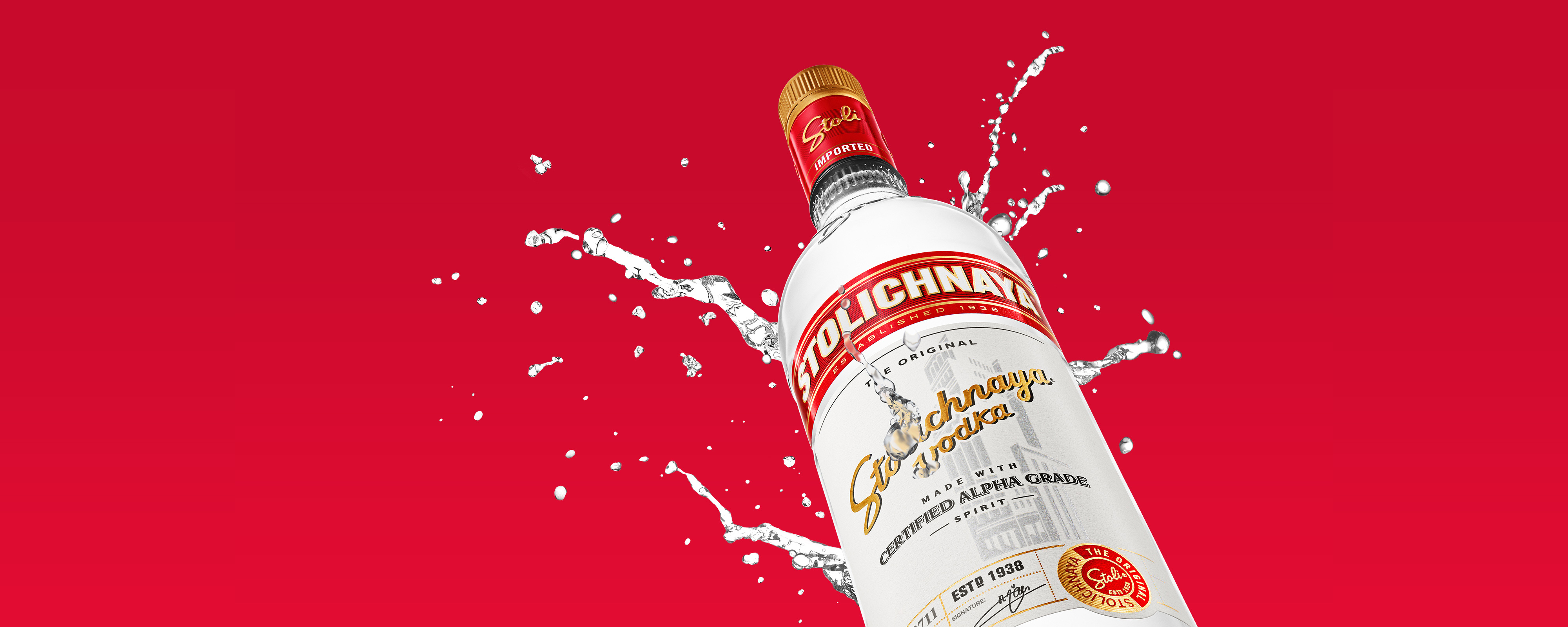 "I joined Stoli Group to do Mission: Impossible!" - Just Drinks speaks to CEO Damian McKinney
Damian McKinney's relationship with the drinks industry dates back over 20 years and includes seven years in an advisory capacity for Diageo. Just over a year ago, he assumed the helm at Stolichnaya (now rebranded as Stoli) vodka brand owner Stoli Group.
When did your career in drinks start?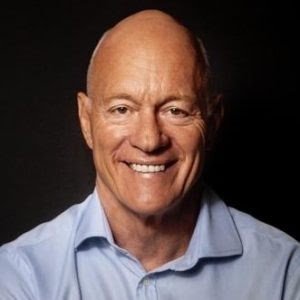 I set up a consultancy, McKinney Rogers, in May 1999. I was really frustrated at the time – I'd come into business with the hope that we'd create amazing enterprises. I found that everybody was risk-averse, incremental and, frankly, boring!

One of our first clients was Diageo. At that time, Johnnie Walker was in a declining category - only old men drank Scotch then. We got all the main people together - the global brand manager, the head of North America, the head of South America. The discussion in the first instance was: Where do we want Johnnie Walker to be? Maybe, we could be one of the 'leading' drinks brands in the world.

We relaunched globally, we set up the 'Keep Walking' marketing position and five years later, we had the world's most valuable spirits brand.

I think there are simple rules in business. The first is that everybody needs to know where they're going. At the same time, most people will spend weeks doing strategies but won't actually have the dynamic plan behind it and no insight.

The second rule is to know how you're doing. People have always got data, but I'm always shocked that nobody's looking at effect – how is the plan working and what is its impact?

The third is to have the right culture. That starts with having the best people.

At the end of the day, I'm an operator. I won't do the theory stuff for the sake of it. I want to test everything to make it really work. With Stoli Group, the journey has included understanding the whole end-to-end business – how to build a brand, manufacturing, sales, financials. How do you pull all these things together in the service of delivering effect?

I've made a lot of mistakes, got a lot of scars, but I learned!
And now, you're working for a Russian oligarch.
When I joined, 95% of the challenges we had in the company were nothing to do with the founder. I was aware of the challenges in the US and the friction with distributors. I also looked at the performance of the brands and they weren't stellar. The staff churn was horrible, but I was intrigued.

He's an entrepreneur - incredibly creative and a perfectionist. What came through very quickly is he wants to be successful, but trust is a really big deal with him.

I feel more like a Royal Marine again - I joined to do Mission: Impossible! Leadership and authority is based on responsibility, not authority – that's what the hierarchy's based on.

Today, he leaves me alone! I was told he'd be on at me ten times a day: I've had about five WhatsApps from him in a year. He has an old-fashioned view on trust, as do I, and it's unconditional. And, I'm very transparent with him.

It's a million miles away from the thought of what a Russian oligarch would do. I've had nothing but support.
You worked on Smirnoff in your time with Diageo. Did you just blow the dust off the Smirnoff plan for Stoli?
It's a very different brand. What's common with all the brands I've worked with has been that on day one, the first question has been: What's the mission? Without that, you can't do anything. In business, we don't seem to ask that question – we just go in and sell boxes.

With Stoli, nobody really knew what the mission was. So, on day three I said we're going to establish the most powerful and sustainable ultra-premium wine and spirits portfolio in the industry by the end of 2025.

We came up with three words: Elite, insurgent and family. Elite means gold medal: It's binary. Insurgent doesn't mean maverick or anarchist, it's being purpose-led and believing in the cause. Family means treating each other as brother/sister. We all want each other to be successful and to win – that gives us permission to be tough with each other but look after each other.

We've now got some of the best people in the industry. If I could've changed nobody, I'd have been very happy. But, we had to change people. We've replaced 90% of our US business. I feel like I've got all the right pieces in place.
What's Stoli Group's split of sales in brands terms?
What's Stoli Group's split of sales in geographical terms?
The US was north of 70%. All our eggs were in one basket.
That's a brand in a static category in a single-digit growth market. What's the priority for Stoli Group: Growth or churning cash?
It's value-based growth, but everything follows.

We're a bit like Pernod Ricard was 20-plus years ago, when they had an aniseed spirit and a bunch of small other brands. Since then, Pernod's become global. We'd fallen into the trap of being an American international company, not a global company. If we truly want to be successful, we need to break out of the US.

Vodka's a great category, but you've also got Tequila and gin now. Our challenge is to bring back the category - there's no reason we can't do that. We need to wake up our sleeping beauty and make it much more relevant to Generation Z and Millennial consumers than it ever has been. Consumers are much more cause-related today, so brands need to stand for something.

I've now got real brand builders in the business. We're making the company brand-led rather than trading-led, as it previously was.
If your aim for Stoli Group is to go global, and the days of transformative M&A in spirits are over, then your journey time is going to be way longer than Pernod's.
Yes, if we do it the boring old way, which is incremental. I've banned the word 'percentage' in the business - We need to start with the end in mind. The problem with percentages is it starts with: What do we think is a realistic percentage of growth? My view is 100% of US$1 is not a lot of money!

Our Africa business, compared to Diageo's, for example, is pathetically small! We're building a proper African business now and by the end of this year, we'll have increased the business by a factor of ten.

We can either do it the slow way or do it by leapfrogging. It's about value-creation and how you take the big steps to grow.

However, there will be inorganic opportunities. Chateau Miraval is clearly one such opportunity. Where we see them, we'll grab them.
What's your portfolio plan to squeeze Stoli's 70%?
Previously, we'd either built or bought small brands, but we never took them global - we just traded them. If I look at my predecessors in Stoli Group, almost without exception, they came from sales backgrounds.

Our strategy is to reduce Stoli's share of group sales to 33% in five years.
Is that a need-to-do, or a nice-to-do?
It's not that we've got to do this to survive, it's to build a real powerhouse company. We live in a world of opportunity. I respect the position of the US for Stoli, but look at Asia-Pacific; look at Africa. If we want to be one of those big players in 20 years' time, then we have to do this.
You could always merge with a brand owner of similar size? Say, Beam Suntory? Edrington? Campari Group?
The answer's no! This is our founder's crown jewel – he's done a really good job getting this business to where it is.

Also, it's like a marriage: Who do you really want to partner with? I'm not sure we'd want to partner with any of those guys. None of them are bad businesses, they're still much more corporate.

If we joined with one of those companies, we'd probably scare the hell out of them! We're off, we're running – we want to do something really great.
We've been looking to build our wine portfolio - the issue with the wine industry is it's more family-based. It's very rare that something comes up.

Miraval has always been on our radar. What the Perrin family and Brad, with Angelina as support, have done is take a loss-making chateau, create a brand in the rose area and turn it into something quite special.

We genuinely came at this from the point of view of putting this brand in our portfolio and working with it.
Does Stoli Group work on a category gap basis with its portfolio? You haven't got a Scotch.
The first filter is ultra-premium. Where we see gaps, we'll look at what we can do. I look at whisky/whiskey more generally, rather than just Scotch. We're getting involved in a collaboration with an Irish distiller with our Kentucky Owl Bourbon, but there's no reason why we wouldn't go into Ireland, or Scotland or even Japan.

What I don't want to do is get involved in category-hunting for the sake of it. I've seen too much of that.
The current economic landscape presents a serious challenge for ultra-premium-positioned brands and companies.
People have been going through a near-death experience, and they've been stuck in their caves. Today, they're coming out with a recalibrated approach to life. They're now looking for new experiences and opportunities. There's still a bit of a tailwind at the moment, where consumers are spending more money because they have saved money.

As we move forward, we need to make sure everything's lined up: the experience of the individual, the value-for-money equation, the availability, the sustainability – not just for the planet but for our costs-of-goods. If we line all those pieces up, I think the future could be really good.
Are we going to be reporting on your departure any time soon?
That depends on whether you're asking me or my wife! I don't have a fixed contract, but I've got my own five-year horizon. I've laid out a 20-year plan, but I'll create the legacy and get the right people in, then hand over and sit and watch the organisation grow.