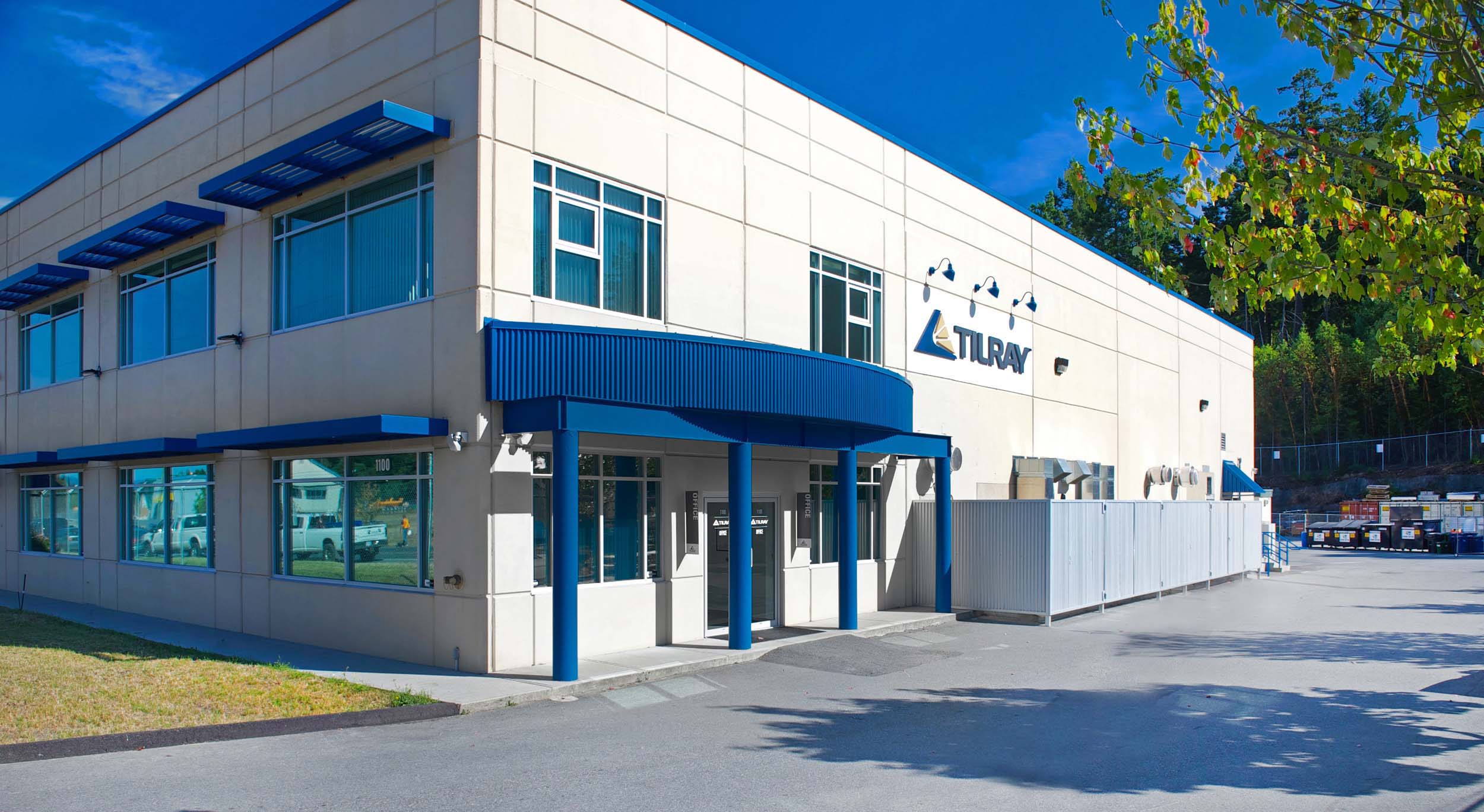 "Nothing surprises me in this industry" – Just Drinks speaks to Tilray CEO Irwin Simon
Multi-category cannabis group Tilray has been active in beverage M&A over the past year. Just Drinks caught up with CEO Irwin Simon to hear more about the company's thinking behind its shopping.
There is still a large risk there for every consumer goods manufacturing company because of their reliance on packaging and shipping.
Irwin Simon is one of the pre-eminent voices in the emerging global cannabis industry. In 1993, he founded Hain Celestial Group, a health & wellness products company that during the 25 years Simon was in charge, became a market leader. In 2019, he upgraded an executive board room position at Canadian cannabis company Tilray for the CEO role and a year later oversaw a merger with Aphria to create the world's biggest global cannabis group.

As part of the merger, Tilray became the owner of SweetWater Brewing Co, a US craft brewer that Aphria had acquired only a month before for US$300m. Since then, Simon has expanded Tilray further, including with December's purchase of Colorado's Breckenridge Distillery.

Meanwhile, Tilray has used SweetWater to buy two San Diego breweries – Alpine Beer Co and Green Flash Brewing Co. In September, SweetWater closed on the purchase of Colorado brewery Red Truck Beer Co.

Simon's goal is to use the alcohol brands to launch THC and CBD versions of the original products. An avowed brand builder, Simon sees this as an ideal way to convince alcohol consumers to switch to cannabis products.

Central to this plan, however, is a decision that is largely out of Simon's hands. Before Tilray starts launching cannabis beverages in the US, it must first wait for federal legalisation. Until then - Simon tentatively believes it could take three years - Tilray will continue to run the beverage companies as going concerns. Speaking to Just Drinks, Simon discussed his plans for the new acquisitions and his thoughts on cannabis legalisation in the US. The CEO also shed new light on the status of the group's partnership with Anheuser-Busch InBev and gives his opinion on a recent marketing activation from a rival that promotes mixing cannabis cocktails with alcohol.
You've bought these beverage brands with the long-term goal of turning them into cannabis brands. Until legalisation happens, you're stuck with being in the straight alcohol business. Was that part of the plan?
I can't own any cannabis businesses in the US unless I buy an option on it. With that, I get no revenue, no EBITDA and no real say in the running of the business. So [with the acquisitions], I get a beverage business today, where there's EBITDA, sales and growth.

The second thing I get is adjacencies to the cannabis business. If one day there's a beer without alcohol but with THC, then I can convert those brands into THC businesses upon legalisation.

The third piece of it is CBD and coming out with CBD drinks. The beverage business is one of the biggest out there. If you think who our consumer is, they're also consumers of spirits and beer.
Will we see a Sweetwater CBD or a Breckenridge CBD brand coming out soon?
You could see CBD brands - possibly Breckenridge or Sweetwater - or you may see another brand of ours. But, we would utilise the infrastructure and the distribution of Sweetwater or Breckenridge.
You obviously value the power of the alcohol brands you've bought and believe they'll resonate with cannabis consumers.
It was number one, that we stay within the alcohol brand. We have a cannabis brand or two in Canada - one's called Riff and the other's Broken Coast. We can't introduce them into cannabis in the US, so we'll introduce a beer and a vodka seltzer under those names to get customers used to those brands.
Cannabis beverages in Canada haven't quite fulfilled the potential they were believed to have a few years ago. Why is that?
I think, number one, the quality of the products is not there. Secondly, the products are sold through cannabis stores. Two things have to change. They have to be sold through beer or liquor stores or they have to be sold in 7-Elevens. I don't think there's not a demand for it, but it's stymied because of where it's sold.
What's your wish list for US legalisation?
It would be full legalisation from a federal standpoint and that cannabis is sold in cannabis stores, and drinks are sold in convenience stores. Just like beer and alcohol are treated.
Do you think that will happen?
I don't see it happening in the next year or two, but will it ultimately happen? There are more and more studies coming out on the benefits of cannabis.

I think it's so important from a quality and regulatory standpoint that we know where and how it's being grown. You're not buying it in an illicit market. So, I would hope so.
Back in 2018, Tilray started a partnership with A-B InBev. Is that continuing?
We've terminated that relationship. It was mutual.
When?
That was terminated in July/August.
What were the reasons for the termination?
A-B InBev is a big company. We're entrepreneurial, nimble and want to move a lot faster. We still have a manufacturing relationship. We're doing some CBD products for them in Canada.

They really didn't want to go near the THC category right now, in Canada where it's legal. So, it was best that we both went on our own separately. But, it wasn't adversarial, there was no fight, no lawsuit. It just mutually made sense.

We wanted to move in one direction and they didn't want to.
The termination was around the time A-B InBev's new CEO, Michel Doukeris, came in. Did he have a different opinion on cannabis to his predecessor, Carlos Brito?
It wasn't the new CEO - it was Brito's decision and the board's. I don't think Michel had anything to do with it.
I think they should keep them apart. The last thing you want is the combination of two with such high potency and you know the effects of it, so I think they should both be kept separate.
Were you surprised by their marketing angle?
Nothing surprises me in this industry. I'm big on product quality and product safety. I'm not sure there's enough good research out there on the benefits of alcohol and cannabis together in one drink or in one occasion.
You've said before that you see countries like Germany or the Netherlands legalising before the US. Do you see legalisation around the world happening in the same kind of manner as it did in Canada? Or will each market be different?
[Other countries] are studying the Canadian market. A lot of countries are absolutely looking at the Canadian model and asking, how do we do it better than that?